We already know how easy it is to send money online. All it takes is a few taps on your phone and you're done. Convenient and ideal, right? Yes, but only if you're sending money to someone with the same bank account or e-wallet as yours. Or else you need to pay extra fees. That's not very practical. So, we have the perfect solution for you! ShopeePay actually lets you send money to any bank, e-wallet, or Shopee user for free! Yes, no hidden fees. Because we want to enable all Filipinos to fully enjoy the benefits of sending money online.
Use ShopeePay to send money to any bank or e-wallet for free!
It's inconvenient to create and maintain multiple apps just to avoid additional transaction fees. To minimize the hassle, all you need is ShopeePay. As a part of the Shopee app, you simply activate and verify your ShopeePay account. With ShopeePay, enjoy free and instant bank transfers with 40+ banks and e-wallet partners. Of course, these include the country's major banks:
BDO
Bank of the Philippine Islands (BPI)
Metrobank
Security Bank
UnionBank
and, so much more!
With this integrated service, you no longer need to jump from one app to another to make your fund transfers.
Watch the video below to know how to send money for free with ShopeePay.
On top of convenience, ShopeePay also makes sending money more fun and exciting through promos where you can qualify to win rewards and cash prizes. Get the chance to be a ShopeePay Milyonaryo—register at this link. Send at least P50 to any bank, e-wallet, or Shopee user for a chance to play and win up to P1,000,000 on Shopee Live. In addition, be sure to check in during ShopeePay Happy Hour. So, you can win up to 100 coins daily when you send at least P50 to any Shopee user.
Activate ShopeePay now and start enjoying its benefits. To learn more about ShopeePay, visit this link. Download Shopee for free through the App Store or Google Play.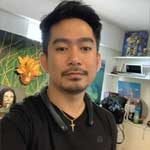 Josh Austria
Aside from being a businessman, Josh Austria has been working in PR and media industry for more more than a decade. From his years of experience as the Marketing and Advertising Head of Village Pipol Magazine, he has built strong relationships with creative people, brands, and organizations.