SANTE GOES GLOBAL introduces its new Indonesian Brand Ambassador
The Barley Authority strengthens global presence with multi-faceted content creator Anindita Hidayat
Sante is one of the fastest growing distribution and direct selling companies globally dedicated to helping people live better lives. They unveiled today its initiatives to fortify its position on the global market.
This strategic move comes as the company solidifies its footprint in Southeast Asia (SEA). In a press event held at The Hive, Sate Headquarters, located in Silang, Cavite, Santé not only underscored its commitment to the SEA region but also introduced its newest Brand Ambassador, Anindita Hidayat, hailing from Indonesia.
Now present in 10 countries, Santé's expansion in SEA signifies an important milestone. It demonstrates its commitment to delivering health and wellness solutions to the global market. Moreover, they provide business opportunities across the globe.
"Our journey into the Southeast Asian market was marked by meticulous research and development. This ensures that our offerings align with the unique cultural and health preferences of the Indonesian people. With a focus on authenticity, quality, and sustainability, Sante is poised to carve a niche in the Southeast Asian health and wellness landscape," said Joey Marcelo, Chief Executive Officer of Santé.
With Sante's presence in Indonesia, the company has also unveiled its latest Indonesian Brand Ambassador, Anindita Hidayat. She is a multifaceted content creator known for her inspirational and motivational content spanning fitness, lifestyle, business, and public speaking.
Enhancing Overall Fitness with Supplements
She is an avid fitness enthusiast who strongly advocates the vital contribution of supplements to enhancing overall fitness. She also aids individuals in reaching their personal objectives. Moreover, Anindita expressed her deep honor at being chosen as the company's latest brand ambassador for Santé Indonesia.
"As Sante's Brand Ambassador, I am genuinely thrilled to embark on this journey with a company that shares my unwavering commitment to health and wellness. Sante's dedication to delivering high-quality, all-natural products aligns seamlessly with the well-being of our community," shared Anindita.
For Marcelo, these values underscore how Anindita perfectly embodies the Santé brand. "She firmly believes in empowerment and authenticity. She also possesses the ability to nurture a community that celebrates individuality and inspires growth. That's precisely what we aim for as we reach more milestones. Thus, we should be surrounded by individuals with an unwavering growth mindset," he added.
Sante's Managing Director for Philippine Operations Paul Caluag, could not agree more. He emphasized that "It has been Sante's lifelong dream to share our passion globally, and with Anindita as our newest Brand Ambassador in Indonesia, we have found a remarkable partner whose dedication embodies our mission to help people live better lives. Her commitment to health and wellness perfectly resonates with Sante's values, and we are excited to embark on this journey together."
With its mission to help people live better lives, Santé promotes, produces, and distributes natural health and wellness products and services. As the leading barley brand, Sante consistently delivers top-quality products to its loyal customers globally, solidifying its position as the barley authority.
To leam more about the Sate and its health and wellness products and services, visit its website at mySante.com.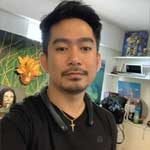 Josh Austria
Aside from being a businessman, Josh Austria has been working in PR and media industry for more more than a decade. From his years of experience as the Marketing and Advertising Head of Village Pipol Magazine, he has built strong relationships with creative people, brands, and organizations.