With the continued implementation of lockdowns due to the COVID-19 pandemic, our gadgets have become our lives. No means for other entertainment or educational purposes; we all look at our phone screens 24/7. It's not necessarily a bad thing. This is just the way our life is now. That is why we need to have gadgets that can cater to our lifestyle! Now is the time that we invest in a high-quality device. If you need one, well, look no further! Oppo Reno6 is here to save the day!
Oppo released the news of their latest model Oppo Reno 6 last June 5.
The Oppo Reno 6 will be released in the Philippines on Friday, August 6. Among the brand's newest models of the Reno seires, this probably has the most aesthetically-pleasing deign yet. It boasts a gradient color and a flat-edge slim design. Built at a dimension of 160 x 73.1 x 7.6 mm (6.30 x 2.88 x 0.30 in), Reno6 packs a slender weight at 177g. Reno6 allows you to choose from two stunning colors: Aurora and Stellar Black. Actually, it's hard to choose because they look so good!
But hold up, of course, looks are nothing compared to personalities. Sure, the outside of Oppo Reno 6 looks good, but what about its performance?
Oppo Reno 6 lives up to its name as an innovation.
They really went all out with Reno 6 and produced a better, faster, and bolder version. Did their phones go through a break-up glow-up? Kidding aside, Oppo Reno 6 features an Android 11 OS packed with 128 GB in-built storage and 8 GB RAM. Its battery, a 4300mAh battery, charges faster than the speed of light! With its 65W SuperVOOC 2.0 battery, you'll literally go from zero to 100 real quick!
Hmm, that's nice and all, but what about the cameras. With the rise of DIY photoshoots at home, the Reno 6 camera's got ya, babe.
Reno 6 gives you FOUR cameras for the price of one! A 64-megapixel primary camera with an f/1.7 aperture, an 8-megapixel camera with an f/2.2 aperture, and a 2-megapixel camera with an f/2.4 aperture (one for macro and one for depth). Doesn't that sound amazing? But you haven't even gotten to the best part yet! Oppo Reno 6's price is… LEGEN-wait for it, and I hope you're not lactose intolerant because the next word is going to be…DARY. Legendary! No laughing matter, the price of this phone will shock you!
Despite its incredible features, the Reno 6 is affordable, and that's no joke.
There's no specific price list for it yet here in the Philippines. However, in India, it's around 30,000 rupees, which translates to around Php21,000. Now that's what I call the best bang for my buck. If you'd like to know more about the Oppo Reno6 and its specifications, read here. You can also watch many reviews from Youtube from lucky Indian users who managed to get their hands on it already.
Start saving up during these rainy days folks, a new phone is coming to the block!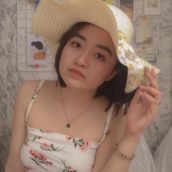 Llana Cabajar
An aspiring adventurist who aims to travel the world someday. Weird and poetic, a great friend for problematic rants and deep talks about life in general. Hit me up on my socials!