Best Phone Brands for your Personality Type
I believe that you can honestly know a person by looking through their phone. In today's era, our phones contain the things that matter the most to us. They are a technological reflection of our souls. The kind of content we consume, the apps we download, and the photos we save- these are the trademarks of who we really are. 
Since we spend so much time on our phones, they must match our personalities and habits. 
After all, we must make sure we get the most bang out of our bucks more than looks. So, I've compiled a list of the best phone brands for various personalities! If you're not a tech-wiz like me, read my article first on Tech Terms for Dummies 101 to better grasp the tech jargon! 
These are the people who spend time on their phones for the bare essentials: chika and shopping! They need a premium phone with an easy interface, like how they live their lives- fun and simple. 
Why it's perfect for you: Samsung Galaxy s21 5g boasts a 120Hz display (refresh rate), allowing more chika and info to be seen at a smoother motion. The phone's CPU, Exynos 2100 or Qualcomm Snapdragon 888, features faster and stabler performance. This phone is also equipped to retain longer battery life at 4,000mAh, to keep up with your life of the party.  
The camera quality is also pretty decent, with a 12MP + 64MP + 12MP rear camera and 10 MP front camera. Perfect for flexing those photos of your color-coordinated kitchen appliances because nothing screams more tita success than buying sets!
Price: $$ (₱47,990.00) great for that rich, beautiful, and exciting tita budget, tamang ipon lang! 
2. Work-From-Home Employees: The iPhone 12
Everyone is now working from home. With employees using their gadgets 24hours a day, digital media has become their office workspace. They multi-task across files and switch from one work activity to another. From meetings to documents, they need a phone that can keep up with their load!
Why it's perfect for you: The iPhone 12 contains the Apple A14 Bionic, which is Apple's most current powerful chip. The A14 Bionic allows for the execution of faster process-intensive tasks such as video playback and document editing. The chip also reduces the battery consumption of these tasks. This chip is mainly why the processor for iPhone 12 is perfect for those long work hours and meetings. 
iPhone 12 also features 5G, which gives you ultra-fast connection and download speeds! When your boss demands you to send over files, iPhone 12 is like: "I got you, babe." Plus, if you're an Apple user, you know the longevity of Apple's gadgets if taken care of well. iPhone 12 is a friend to all workaholics. File transfer is also easier if you're a Macbook user too! 
Price: $$$ (₱62,990) your pockets will cry, but it's an investment in the long haul! 
We all know them! These people are the on-trend models that look like they came out of a magazine! These are the ones that have the power to make or break brands. More often than not, they invest in good-looking social media. They keep up their appearances, and photos are their most powerful tools! 
Why it's perfect for you: I know they say that higher megapixels make for higher resolution photos, and while it's not always true, IT is for Huawei Mate 40 PRO. This phone blows you away with its 50MP + 12MP + 20MP cameras that will leave your photos looking like real-life. It has three cameras: Ultra-Vision camera, Ultra-Wide CinenCamera, Telephoto Camera, equipped with a laser sensor. The picture quality is so clear that stuff gives you a CLEAR vision of your future. 
The photos are crisp, defined, and the 1/1.28 inch sensor makes your photos will still look great even in low lighting. Though Huawei does not have Google, so your lifestyle with this phone will be very minimal! But isn't that what you want on your IG feed? A minimal aesthetic look? 
Price: $$ (₱ 49,999.00) kinda expensive, but that's okay since you'll be getting all the brands with your god-tier photos 
These people play Mobile Legends, Pub-G, Wildrift, and other various games on their phones. They constantly delete apps and photos due to the lack of storage space on their devices. Anything goes to make room for games. These people say, "Games are my stress-reliever," but proceed to curse and cry in frustration over rank lose streaks. Whether gaming for a living or gaming to escape from life, games are a growing industry. 
Why it's perfect for you: The ROG phone, literally translated as Republic of Gamers, is the ultimate phone for gamers. Goodbye lags, interruptions, and malfunctions! It's the first phone to ever feature animations on the back of your screen. No more chores, no more "Ma, mamaya na walang pause to!" Everyone can see what mode you're on your phone through the ROG Vision. What is it? Literally moving drawings on the back of your phone's screen. There are animations to show when you're receiving a call, entering a game, and even charging! 
ROG Phone 5 Ultimate also features a 6000mAh battery for unli-gaming. Its CPU is the latest Qualcomm® Snapdragon™ 888 5G, which is a very high-performing processor. The graphics will also be unbelievable with its 144 Hz / 1 ms AMOLED display. 
Price: $$$ (P59,995) perfect if you're a gamer by the likes of Renejay and Faker, but if not, grind pa! 
As members of film recs and cinephiles groups, they always watch the latest thing they can get their eyes on! No one can challenge a binge-watcher to outlast them for a sleepless night. With the lockdown in place, our eyes have craved to consume content for entertainment. Not just movies, but also music and videos as well! After all, art keeps us alive in these difficult times.
Why it's perfect for you: We miss eating popcorn in the dark. However, through the Sony Xperia 1 II, going to cinemas will be a thing of the past. This relatively lightweight phone engages you with its 4k resolution, albeit small, 6.5in OLED screen. The video quality is *chef's kiss. You get sleek, smooth, and crystal-clear images. It even highlights a Creator mode that enables greater color accuracy. That's some Hollywood-level stuff right there. 
Audio transmission is also high-resolution. Reviews of the Sony Xperia 1 II recommend using earphones (yes, they have jacks) for optimum listening and viewing experience. It also charges fast and performs well with a Qualcomm Snapdragon 865 chipset. 
Price: $$ (Php 49,000) covers a lifetime of movie tickets, mall travel, and popcorn expenses, so go for it.
Overall, there are a lot of great phone brands that serve specific functions and purposes. It's just like finding the love of your life. It takes time, investment, and effort. You just have to do your research and find out what (or who) fits your lifestyle the best.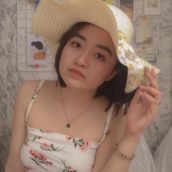 Llana Cabajar
An aspiring adventurist who aims to travel the world someday. Weird and poetic, a great friend for problematic rants and deep talks about life in general. Hit me up on my socials!