Meet the OG, ancient 'Marites' of Maria Clara At Ibarra
Maria Clara At Ibarra by GMA introduced us to our well-loved characters, Klay, Maria Clara, Crisostomo, and Fidel, among others. And there goes the four "Marites."
Neither the series nor the novel has an actual role with that name. However, loyal viewers used the term to refer to female friends of Maria who have done nothing so far but talk about their fantasies about men or pry into the life of others.
Since we can only assume they will continue annoying us as the plot intensifies, why don't we give them a taste of their medicine? Let us snoop around their background!
From what we heard according to the grapevine, here are the ancient Marites from the historical series Maria Clara At Ibarra:
Hannah Precillas
Precillas is a GMA singer known for winning the 2014 reality singing show Bet ng Bayan. After her victory, she made a name for voicing the theme songs of several primetime dramas on the network, including the hit series "Kambal, Karibal."
As she puts down her microphone to face the camera instead, Precillas plays the conservative lady, Iday. Good for us, Iday is the Marites that only follow the lead but do not instigate.
Karenina Haniel
If she impressed you with how she gave justice to her character, that is because Haniel is an experienced actress! She participated in many projects, including the GMA programs "Kara Mia" and "Anak ni Waray vs. anak ni Biday," where she worked with Barbie Forteza.
A Gawad Urian nominee, Haniel is now Victoria, Maria's sister-like companion. We often saw her tailing the heroine and getting involved in its decision-making.
See Also
Jeniffer Maravilla
Here comes the Marites that everyone hates, Sinang. Maravilla is in-charge of portraying this role, described in the novel as the daughter of elites Kapitana Tika and Kapitan Basilio. She is also the culprit that revels in egging on Maria, provoking her in any possible way.
Maravilla first battled as a contestant in the 2018 talent competition The Clash. She had previous appearances in Heart Evangelista's "I Left My Heart in Sorsogon."
Ira Ruzz
Last in the line of the ancient Marites is Neneng, played by Ira Ruzz. In the initial episodes of Maria Clara at Ibarra, she asked her friends for help in expressing her romantic feelings for a guy she likes. Like Iday, she only acts according to her group and conforms to their choices.
Ruzz may tend to give us an unfamiliar impression because her forte is acting in film and theaters. Thus, her current project is her debut television performance!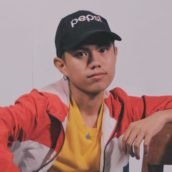 Renzneil Robles
Renzo is an introvert who prefers to do things at his own pace. Unlike most writers, he reads lazily. Watching Korean dramas at night is his constant source of comfort. Although oftentimes commended for being outspoken, he speaks better through writing than with his words.