Winning does not have to be expensive. Victory could come from a mobile device packed with the essential top-notch gaming features with an affordable price tag. New generation smartphones give gamers a more competitive advantage. They do this as they improve the features they actually need.
To help users reach their full gaming potential, the leading global smartphone brand sets to launch the Vivo Y20s [G]. Packed only with the important stuff, the new device has smooth performance even in heavy-loading game engines. It also has a bigger phone capacity and a long-lasting battery.
Experience the best winning moments soon with the Vivo Y20s [G]
Coming to stores really soon, the Vivo Y20s [G] runs on a MediaTek Helio G80 octa-core gaming processor that ensures your machine's lag-free and accurate performance. Avoiding delays prove the processor's capability for prompt response between smartphone and cell tower while including advanced mechanisms in AI-supported games, and a highly accurate positioning engine.
Multi-Turbo 3.0 and HyperEngine Game Technology 
It also remains important for a smartphone to anticipate incoming issues before it affects gaming performance. The Multi-Turbo 3.0 does this.  Third-party apps usually cause abnormalities in the system. This allows the device to predict system abnormalities and solve problems even before they occur. Meanwhile, the HyperEngine Game Technology speeds up game load times. Aside from that, it also takes care of latency issues by managing multiple networks.
Completing the important gaming features in the latest Vivo handset is its big smartphone capacity that has 6GB and 128GB RAM + ROM support. This seals the realization that in a time when people think that a lot is lost, the Vivo Y20s [G] refuels passions by providing gamers only with what's necessary.
Watch out for the launch and know more about this new smartphone on their website. or You can also follow @vivophilippines on Facebook, Twitter, and Instagram.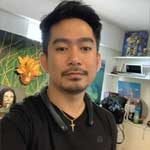 Josh Austria
Aside from being a businessman, Josh Austria has been working in PR and media industry for more more than a decade. From his years of experience as the Marketing and Advertising Head of Village Pipol Magazine, he has built strong relationships with creative people, brands, and organizations.