Driver's license to be required for scooters and e-bikes
Electric scooters have become a symbol of modern urban transport, especially when the government imposed quarantine measures. They're now a common sight in Metro Manila as people's option for transportation became limited. But scooter riders will have to apply for a driver's license soon according to LTO.
Guidelines for road safety
As announced by LTO, electric scooter users will have to secure a permit and a driver's license from the agency. This allegedly a part of regulations keep them from harm since they are prone to road collisions. The agency's chief, Edgar Galvante said that they are waiting for the approval of the Department of Transportation for an order that will consolidate the guidelines. DOT will also make a memorandum circular that will oversee the use of all electric-powered vehicles in the country.
During an interview, Galvante said, "We have already submitted this administrative order and we are only waiting for its release to give guidance to authorized individuals who make use of these vehicles and for them to know what entails authorization to use these."
Registration of all vehicles that use electricity or gasoline
The catalyst of this decision came from a statement by Iligan City Rep. Frederick Siao. He said that electric scooters can be deadly in the hands of irresponsible or incompetent drivers. Siao also authored the House Bill 1987 or the Philippine Responsible Driving and Accountability Act.
Galvante added that e-scooters need to be knowledgeable about road safety. He said, "Generally, all vehicles that are either electric or gasoline-powered and making use of public roads need to be registered and its driver needs to have a driver's license."
In addition to that, LTO will provide particular roads and routes that scooter-riders can use. They can no longer drive on public roads because they can go alongside vehicles that are much bigger and faster. He further explained, "We classify based on the weight of the vehicle, speed and which roads e-scooters can use because we all know that because of the nature of these types of vehicles, specifically their being lightweight, it can pose dangers to users if not used properly and not driven on the right roads."
What do you guys think of this LTO's plan?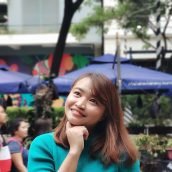 Queenie Lastra
Queenie Lasta got her bachelor's degree in Communications Research from UP Diliman. In her free time, she likes to read thriller novels, psychology books, and mangas. She believes in the importance of grit, hard work, and passion to become a great writer in the future.