Disneyland will have an 'Avenger Campus' this year!
Big fans of Marvel definitely have a reason to get excited this year, aside from the upcoming Marvel Cinematic Universe this year. Disney just announced its confirmation that there will be an Avenger Campus soon. Isn't it cool?
A theme park where you can pretend to be an Avenger in training!
According to the source, the location of this new tourist destination is Disney California Adventure. The company originally planned to launch it last June 2020. But we all know that the pandemic is the cause of its delay.
Even though Disney California Adventure remains closed, the construction of the new area and attractions with the Avengers theme continues. Allegedly, this is one of the biggest enhancements to the theme park throughout its course.
The design of this Avenger Campus is like a training ground for a new generation of superheroes. Moreover, it will let the visitors imagine a version of the Marvel multiverse in which Thanos annihilated half of all life in the universe. As a result, the theme park visitors will roleplay as potential Avenger recruits.
Last year, the Chairman of Disney Parks, Experiences, and Products Josh D'Amaro shared some photos as teasers. He posted updates of the Quinjet after its installation during a tour with some VIPs from Marvel Studios, Disneyland Resort, and Walt Disney.
Visitors will have a lot to explore in this upcoming attraction
Furthermore, the source noted that the Avengers Campus will open in multiple phases. The upcoming attractions include Web Slingers: A Spider-Man Adventure, which is an interactive screen park ride. Also, there's The Sanctum so visitors can see the ruins and learn some ancient secrets from Doctor Strange.
Meanwhile, The Pym Test Kitchen is a restaurant with a theme from Ant-Man and the Wasp. It showcases the shrinking and growing technology plus a Pym Tasting Lab which is a drink bar set inside a humongous beer can!
For the second phase, visitors will have access to The Avenger's Headquarters. This is where the gleaming Quinjet that the Avengers are using for transportation during their mission. There's also a meet-and-greet with the characters like Iron Man, Black Widow, Black Panther, Thor, Captain Marvel, and others.
Avengers Campus opens sometime in 2021 inside Disney California Adventure Park at the Disneyland Resort.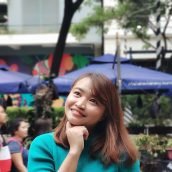 Queenie Lastra
Queenie Lasta got her bachelor's degree in Communications Research from UP Diliman. In her free time, she likes to read thriller novels, psychology books, and mangas. She believes in the importance of grit, hard work, and passion to become a great writer in the future.