Darna by Mars Ravelo is undeniably our country's most iconic and best-known female superheroine. More than a fantasy character that flew into our hearts, she has become a symbol of women's empowerment— and an important fraction of the Filipino pop culture.
From comics to big screen up to the television, she has been portrayed many times. And this 2022, another remake-comeback is already in place once again.
Before she sets to soar up high, what about we first leap onto the past? Let us trace back the faces of Darna throughout the years!
Rosa del Rosario, 1950's
Darna by Royal Films is the earliest movie appearance of the superheroine that further popularized the character. Rosa del Rosario, a box-office actress, was the first-ever to portray her. It is also what she is most known for.
Liza Moreno, 1963
The next Darna film came out more than a decade after the first. Here, Liza Moreno took the role in a movie described as "atmospheric and one closest to its comical series roots."
Eva Montes, 1965
Refreshingly, Darna is first shown in color in 1965's Darna at ang Babaeng Tuod. Starring the then-newbie actress Eva Montes, the film rather focused on its villainess as played by Gina Alonzo.
Gina Pareño, 1969
Seasoned actress Gina Pareño also became Darna. In her film's version, the superheroine first had a love interest. She fell in love with a man who, alas, was also her enemy.
Vilma Santos, 1970's and 1980's
Star For All Seasons Vilma Santos made a remarkable portrayal in 6 films starting in the 1973 trilogy, Lipad, Darna, Lipad!
Hence through her, the catchphrase "Ding, ang bato!" became famous.
On top of these, those years were also considered the turning point of Vilma's career.
Lorna Tolentino, 1977
After the multiple releases of Darna in films, Lorna Tolentino was the first to star in its television series. Back then, she was admired for being a 14-year-old actress showcasing such fierceness!
Dolphy and Rio Locsin, 1979
In Regal Films' spoof in 1979, Dolphy was a substitute for the original Darna who became pregnant and had to give birth. As of writing, it's the only film parody created additionally.
A few months later, MBM Productions released Bira, Darna, Bira starring Rio Locsin.
Sharon Cuneta, 1986
Sharon Cuneta supposedly starred in a full-length film as Darna but she declined after refusal of excessive requirements. However, she made a cameo in this role in 1986's Captain Barbell starring Herbert Bautista.
Nanette Medved, 1990
It was the year 1990 when Viva Films presented their film adaptation of Darna, with Nanette Medved as the main actress. Due to story alterations, allegations rose that Darna is a rip-off of the American superhero, Wonder Woman.
Anjanette Abayari, 1994
Following their initial adaptation, Viva Films produced another film entitled Darna! Ang Pagbabalik. Casted as the female lead was Bb. Pilipinas 1991 Anjannete Abayari.
Regine Velasquez, 2003
Like Sharon Cuneta, Regine Velasquez also had a Darna movie that was cancelled. Instead, she had a cameo appearance in the 2003 remake of the drama, Captain Barbell.
Moreover, it was Regine who voiced both Darna's transformation audio clip for the 2005 and 2009 GMA Darna TV series. This is apart from her singing the theme song for the former.
Angel Locsin, 2005
Of course, we cannot miss out on the so-called 'real-life Darna' herself! Among the actress to reprise the role, Angel Locsin was the most acknowledged. Her series did not only have high ratings, but it even broke records!
Up to this day, many would say she was the perfect Darna ever.
Katrina Halili, 2005
As a result of 2005 Darna's suppressed emotions, actress Katrina Halili took on this role. Although it happened momentarily, her villainess version of the superheroine did create an impression.
In 2009, Katrina also played Serpina, a half-sister to Valentina.
Marian Rivera, 2009
While many were a fan of Angel Locsin's Darna, Marian Rivera's version was also a public favorite— and an often point of comparison.
Originally, GMA planned the joint series Captain Barbell Meets Darna to put two big heroes in one show. But it was withdrawn, unfortunately.
So in 2009, the network's prime actress was tapped to play the title role with the show being rebranded.
Jane de Leon, 2022
And to conclude the list is Jane de Leon as the upcoming superheroine of ABS-CBN's Darna: The TV Series.
Controversially, strings of setbacks surrounded the adaptation as it was supposed to be a film before a series. Angel Locsin and Liza Soberano were also top picks for the role but they backed out due to health reasons.
In 2019, Jane is confirmed to be the mainstay for the female lead. The new Darna is set to broadcast sometime in 2022.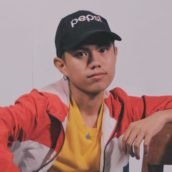 Renzneil Robles
Renzo is an introvert who prefers to do things at his own pace. Unlike most writers, he reads lazily. Watching Korean dramas at night is his constant source of comfort. Although oftentimes commended for being outspoken, he speaks better through writing than with his words.