Upgrade Your Logitech Work From Home Gear at the 4.4 Mega Shopping Sale 
Staying creative and productive! Working from home would be easier when you equip yourself with the right tools to get the job done. Even a simple mouse upgrade. Or, adding a high-quality speaker system to your home office setup. It can already make a huge difference in how well you work each day. Enjoy discounts of up to 35% plus free shipping on selected Logitech products!
Upgrade Your Logitech Work From Home Gear at the 4.4 Mega Shopping Sale 
While upgrades can sometimes be costly, especially when you have to buy your own gear, they are certainly worth it. The trick is to shop smart so that you can work smart, too. Logitech wants to make that awesome gadget upgrade happen for you through incredible deals and discounts at the 4.4 Mega Shopping Sale on April 4, 2021, at the Logitech Official Store on Shopee.
Here's what's happening at the 4.4 Mega Shopping Sale
Enjoy up to 35% off on essential work from home devices from Logitech, including:
This Logitech multitasking mouse that has the capacity to navigate seamlessly between two computers, and transfer data, files, and media from one to the other.
This provides the ideal combination of comfort and portability, allowing you to work from anywhere. Also, a multi-device mouse allows you to copy-paste and navigates with ease between three computers. 

This features a comfortable contoured design that's perfect for medium to large hands. This Logitech mouse allows you to work wirelessly and freely from up to 10 meters away with virtually no delays or dropouts. 

This gives you a bold sound with strong bass, great for watching videos, playing games, or simply listening to your favorite tunes. 

Apart from huge discounts, you also get a P50 discount voucher for a minimum purchase of P1,500 or a P150 voucher for purchases of at least P2,500 when you shop on April 4. Don't miss this awesome chance to upgrade your home office gear at the 4.4 Mega Shopping Sale!
See Also
To learn more, visit and follow the Logitech Official Store on Shopee. Also, check out the website and official Facebook Page.
Logitech products are also available at partner outlets, Octagon, Silicon Valley, PC Express, Datablitz, Complink, I-Tech/Gamezone, Electroworld, Abenson, Office Warehouse, PC Hub, PC Worx, Villman, DynaQuest, Techwarez, Gameline, Thinking Tools, Gaisano Interpace, Digi-Serv Solutions, Davao FutureBright, Concept Computer, and Nutech.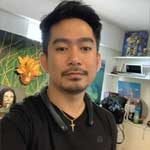 Josh Austria
Aside from being a businessman, Josh Austria has been working in PR and media industry for more more than a decade. From his years of experience as the Marketing and Advertising Head of Village Pipol Magazine, he has built strong relationships with creative people, brands, and organizations.