Twitch launches desktop clip editing tool to help streamers post on TikTok and YouTube Shorts
Photo by Caspar Camille Rubin on Unsplash
In order to help streamers grow their audiences, Twitch is launching a desktop clip editing tool aimed at helping them share curated snippets of their content across platforms.
In the Twitch Creator Dashboard, a new tool called Clip Editor allows users to edit live stream footage directly from the Clip Manager.
Video streamers can convert their recordings to portrait mode with the Clip Editor tool. These clips can also be exported directly to YouTube Shorts through Clip Manager.
In the Clip Editor, you can choose between full-screen and split-screen layouts, so you can rearrange the format to show two feeds — ideal for interview livestreams or showing gameplay footage alongside your camera feed.
Streamers can resize sections of their stream to fit the desired layout frames, and they can also save their selections as defaults to simplify future editing.
Users can also upload their Twitch handle to the edited clips, which helps generate engagement back to their channel, even if those clips circulate around social media without giving credit.
Twitch's new editing tool integrates nicely with its engagement tracking services, helping users pick clips most likely to go viral. The Viewer Engagement panel within the Analytics tab can be used to determine which livestream clips drew the most attention from viewers, or the Stream Summary can be used to view the five most popular clips from a broadcast.
Due to its web-based nature, the Clip Editor should be compatible with all desktop platforms, such as Windows and MacOS.
Several features will soon be added to Twitch's Clip Editor, and the company is currently working to make it accessible through the Twitch mobile app. There isn't an official release date yet for those updates.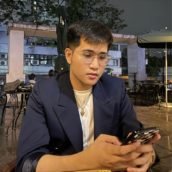 Raphael Garcia
Raphael is a person born between the generations of Millenial and Gen Z. He was produced by Cavite State University (Main Campus) with a bachelor's degree in Political Science. The lad has a fresh take on things, but can still stay true to his roots. He writes anything in Pop Culture as long as it suits his taste (if it doesn't, it's for work). He loves to wander around the cosmos and comes back with a story to publish.