Armed with a lot of experience in the pageant industry, Shaira Marie Rona is certainly a compelling force in the upcoming Binibining Pilipinas 2020. This raven-haired beauty has walked on stage and worked for several designers and photographers. On top of that, she's quite determined to achieve whatever she sets her mind to. Let's get to know her in this one-on-one interview!
Shaira Marie Rona is a cheerful person who's full of passion and gratitude
Shaira originally grew up in the City of Pampanga. She currently resides in Mandaluyong City. The 21-year old lady is a graduate of a Bachelor in Science in Human Resources Development Management from Rizal Technology University.
Since she's working in a State University, the BBP contestant remains fully aware of the challenges brought by the online class setup. For her, it's important that the government and the citizens worked together.
"I am looking forward [to the time] that the government will continue its work and effort to give assistance and support. Especially to those teachers and students in rural and remote areas who are struggling with the transition. We are all in this and we can find strength with each other to move forward."
Most of the time, people describe her as a jolly and energetic person. She's the kind who always starts her day with a smile to show her gratitude. By being appreciative, Shaira believes that smiling is a simple act that everyone can do to motivate others. She added,
"I want to continue to be a vessel of hope every day to every person that I meet."
The beauty titlist joined Miss RTU 2016 and represented her school in Miss PASUC NCR and won as the second runner up. Aside from that, she won the crown in Miss Mandaluyong 2018.
This lovely young lady was also able to work with many photographers in the past. No wonder she can rock the Japanese-inspired shoot with so much elegance and grace. She perfectly embodies the characteristics of a Japanese Koi fish, a creature who's relentless in face of adversity.
Now, Shaira Marie Rona gears up to prove that she's worthy to be the next Miss Binibining Pilipinas.
With her positive mentality, Shaira reflected and redirected my plans during the pandemic. She tried to improve herself in all aspects by doing three things. First is losing weight to be more fit by doing home exercises. The next is attending a lot of training to strengthen her communication skills and paserala. The last thing is taking a moment to appreciate herself to remember all the work she put into this mission.
A woman with a strong heart and ready to commit herself to the mission
Even though the preparation is difficult, Shaira Rona always goes back to her motivation in life. She is fighting her way to make her mom and dad proud when they see her on a bigger stage. This pretty face also believes that Binibining Pilipinas has a tremendous impact on her life,
"They serve as my mentor, my teacher in bettering myself. They also test my commitment and grip to my dreams. It paints my journey by giving me my purpose to do meaningful work. And, that's the essence of BBP it's an enabler for young women to have dreams and purpose."
For this contender, this platform is looking for a woman who can represent people who need to be heard. Moreover, she must have a strong heart and passion and be ready to take responsibility. She personally has high regard for these qualities.
Even at this point, Shaira feels she has already achieved her goal since day 1 of her journey. By conquering her fears and weaknesses, she was able to enhance herself. The Kythe Foundation allowed her to do her purpose in touching other people's lives. Even after the prestigious pageant, Shaira assures that she can continue to work efficiently.
The Village Pipol family is rooting for you, Shaira!
Publisher |  Richie de Quina & Gwynn Crisostomo
Editor-in-Chief |  Angela Baltan
PR & Advertising Manager |  Josh Austria
Digital Manager |  Allen Esteban
Words by Queenie Lastra
Photography | Jai Murcillo
MUA | Keiv Torres
Hair | Jufel Gomez of Jufel Gomez Wigs
Nails | Bhads Castor
Styling | Jowie Namayan of JowieNamayanStudios
Studio | Village Pipol Studio
Designer| Job Dacon
Mermaid Tail | Zyril Jane Jacinto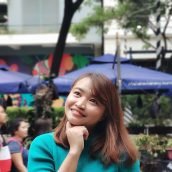 Queenie Lastra
Queenie Lasta got her bachelor's degree in Communications Research from UP Diliman. In her free time, she likes to read thriller novels, psychology books, and mangas. She believes in the importance of grit, hard work, and passion to become a great writer in the future.