Marvel finally has a Filipino-American Captain America, 'Ari Agbayani'
It remains absolutely mindblowing that there will be a Filipino-American Captain America. Thus, it also feels very surprising that, apparently, that's exactly what we're getting. Marvel officially announced that Filipino-American Ari Agbayani has become Marvel Comics' newest Captain America. She will also become a part of The United States of Captain America limited series.
Marvel finally has a Filipino-American Captain America, Ari Agbayani
THE UNITED STATES OF CAPTAIN AMERICA will celebrate Captain America's 80 anniversary. Packed with action and adventure, this explores the iconic hero's incredible legacy and stars his greatest partners and villains!
The series is written by Christopher Cantwell with art by Dale Eaglesham. The upcoming limited series will also see Steve Rogers teaming up with Captain America of the past—Bucky Barnes, Sam Wilson, and John Walker—on a road trip across America to find his stolen shield.
On sale in September, THE UNITED STATES OF CAPTAIN AMERICA #4 will reveal the true magnitude of the forces arrayed against them. Then, it includes the return of some of Captain America's most sinister foes. One of the characters dawning the name of Captain America will feature Filipino-American Ari Agbayani. 
Ari Agbayani will start as a college student who finds out that a wealthy legacy student has victimized her best friend. As with any self-respecting hero that dons the Captain America moniker, Ari looks to correct the injustice her way. However, fans of the comics might find she has more in common with Bucky than Steve.
Writer Alyssa Wong created Ari Agbayani for the limited series. She also said,
"Like the other Caps, Ari has a strong sense of justice and admires the ideals Captain America embodies. But, the Captain America she's inspired by isn't Steve Rogers–it's Bucky Barnes. Someone who hates bullies as much as Steve does. But, is willing to use sneakier, shadier tactics to deal with them. Ari remains a vigilante. And, she knows that you can't always win by playing by the rules. Bucky's influence is reflected in her costume, designed by the incredible Jodi Nishijima."
Moreover, the creator continued,
"When editor Alanna Smith approached me about creating a new, local Captain America for this series, I immediately knew I wanted to write a Filipino-American girl. There just aren't very many of us in comics! I grew up without a Filipino-American community for the most part, so every time I see a Filipino character, I get excited. And getting to create one—a Captain America, even!—feels incredibly special."
Wong also remained responsible for creating the story of Wave, a water-manipulating Filipina hero. This came before creating the Filipino-American Captain America—Ari Agbayani.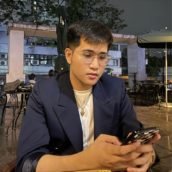 Raphael Garcia
Raphael is a person born between the generations of Millenial and Gen Z. He was produced by Cavite State University (Main Campus) with a bachelor's degree in Political Science. The lad has a fresh take on things, but can still stay true to his roots. He writes anything in Pop Culture as long as it suits his taste (if it doesn't, it's for work). He loves to wander around the cosmos and comes back with a story to publish.