Sea Games 2023 Pinoy Athletes That Deserve a Follow on TikTok
Photos from Nesthy, Jamie, Mark, and Agatha's Instagram pages
SEA Games are bringing all sports fans an exclusive look behind-the-scenes at their favorite Filipino athletes through TikTok, the leader in short mobile videos.
The TikTok app brings Pinoy sports fans and their favorite athletes closer as they show their support and connect with national athletes. The app empowers a community to come together to celebrate the spirit of the games, reinforcing TikTok's commitment to inspiring creativity and bringing joy.
With TikTok as the Premium Sponsor, athletes, and their fans will be able to express themselves freely and creatively to further ignite their passions. Become familiar with some of the Filipino athletes competing at the SEA Games by following their official TikTok accounts.
Jamie Christine Lim
Just a few days after the 2023 SEA Games opening, Jamie Christine Lim already made the headlines after winning gold in Karate. This is Lim's 2nd SEA Games gold medal, following her first in 2019. She is also an Asian Championships 2021 Silver Medalist. Though she's no doubt one fierce fighter, the daughter of retired PBA player Samboy Lim is a charmer on TikTok. Her cute dance moves and inspiring workout videos delight her more than 296,000 TikTok followers. Wait, there's more. This charming karate girl is also a summa cum laude graduate and wellness advocate. Follow this well-rounded achiever on TikTok @jamiechristinelim.
Agatha Wong
Another TikTok darling is Filipino Wushu sensation Agatha Wong. This multiple SEA Games champion is once again determined to achieve gold for the Philippines through her impressive routines. Wong secured the gold medal for the taijiquan event at the 2017 and 2019 Southeast Asian Games. While this pretty Wushu athlete who's currently in med school surely has a hectic schedule, she still has time to update supporters about her personal journey by posting regularly on her TikTok account—from sharing videos of how she stays fit to answering questions from fans. Check out her videos on TikTok @agathawongy.
Nesthy Petecio
Filipinos are looking forward to another thrilling performance of Olympics silver medalist Nesthy Petecio. Set to compete in the 57-kg action of the women's boxing competition of the 32nd SEA Games, Petecio has another opportunity to make her fellow Filipinos proud through sports. As everyone gets increasingly excited about the upcoming matches of Petecio, fans can expect snippets of the Davao del Sur-born athlete's SEA games experience on her TikTok account @nesh114.
Mark Striegl
Aiming to get his second SEA Games gold medal, mixed martial arts (MMA) fighter Mark Striegl will lead a four-man team representing the Philippines to compete in the Cambodian martial arts kun bokator match of the 32nd SEA Games. In the 2019 SEA Games, Striegl bagged gold in sambo, a Russian martial arts and combat sport. When he's not in a match, this SEA Games Champ and MMA World Champ gets busy creating short videos of his workouts and some fitness tips on TikTok. A proud Dad, he also shares funny videos about parenting and family time. Follow him on TikTok @markmugen23.
For more updates and information on the Filipino athletes thriving on TikTok for the 32nd SEA Games, visit https://vt.tiktok.com/ZS83CCJN2/.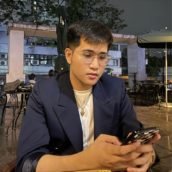 Raphael Garcia
Raphael is a person born between the generations of Millenial and Gen Z. He was produced by Cavite State University (Main Campus) with a bachelor's degree in Political Science. The lad has a fresh take on things, but can still stay true to his roots. He writes anything in Pop Culture as long as it suits his taste (if it doesn't, it's for work). He loves to wander around the cosmos and comes back with a story to publish.