Are you confidently beautiful with a heart? Well, this is for you! Shop with a purpose with Unilever's Positive Beauty Campaign with Shopee from June 25 to 27! #OwnYourBeauty is Unilever's campaign to help MSMEs and forward sustainability efforts to create a positive impact on communities across the country.
#OwnYourBeauty with Unilever's June 25-27 Sale on Shopee!
Advocate for Positive Beauty
Unilever is very dedicated to promoting positive beauty that loves herself, her community, and our planet. With hundreds of brands they own, Unilever's commitment to empowering Filipino Women's beauty has been consistent. And to continue making a positive impact, together with Shopee, Unilever is here again for their positive beauty sales!
Here are exclusive offers just for you!
#OwnYourBeauty Offers
Unilever and Shopee are giving you up to 50% off on your favorite beauty and personal care products!
Set your alarm as they have timed offers with prices you'll surely love dropping at:
12:00 AM to 2:00 AM
12:00 PM to 2:00 PM
6:00 PM to 8:00 PM
Unilever Beauty's Hero Items
Get up to 30% off on these hero items, and while you enjoy pampering yourself, you are helping other people too! Treat your skin by cleansing and deeply nourishing it with Dove Deeply Nourishing Body Wash.
Hydrate your hair, tone down frizziness, and straighten it beautifully with the Tresemme Anti-Frizz Shampoo & Conditioner Bundle.
You can also nourish each hair strand and repair its damage from inside and out with Creamsilk Triple Keratin Rescue Conditioner.
These hero beauty items are just one of the hundreds of products that Unilever offers! You can check their Shopee account for more!
More Beauty Offers!
Unilever and Shopee will also give you an additional 15% off discount voucher that you can claim on the site. Moreover, you can avail an exclusive mystery bundle worth P3,000 that comes with exclusive bundle kits and freebies on every purchase!
Shop with Purpose
You cannot just make yourself even more beautiful but your community too!
By simply purchasing your care items from Unilever on Shopee, you will be able to help Mano Amiga Academy. It is an NGO advocating for community transformation and inclusive growth through education.
Furthermore, you grant microentrepreneurs access to the necessary funds and training courses to help them in their businesses. Of course, Unilever also considers the health of our environment!
In this year's Positive Beauty sale, Shopee orders with five or more items will come in sustainable packaging with eco-wrap. Beauty for Unilever is not just something we can see outside but found through good-cause initiatives.
Shop with a beautiful purpose with Unilever on Shopee!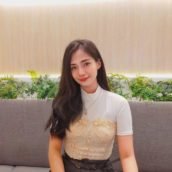 Veronica Louis Gannaban
Nica is a resin artist, watercolor painter, and writer. She loves putting art into life because it feels liberating. She believes that the most powerful form of art is through words, for it can set us free. Her life is sweeter than fiction because of Taylor Swift's music, fur babies, and chick flick movies.