Check out #ShopeeFinds this June 23 to July 6 for affordable minimalist Shopee finds! Perfect for your room make-over ideas!
Upgrading your home is always a great idea to keep up with the ever-changing trends. Take a chance, and show off your personality to guests who visit your humble abode. Undoubtedly, where else can you find a variety of quirky and functional home items? Only at Shopee of course! From trending items online, Nordic-inspired pieces, to home accessories you didn't think you needed. Discovering new budols on #ShopeeFinds can help everyone achieve their room goals every time they check out.
#ShopeeFinds is the destination for cool kitchen essentials, the freshest bedroom accessories, even popular TikTok recommendations. To see the newest and hottest items, just type "#ShopeeFinds" on the search bar, or visit the Shopee Finds page .
Moreover, we've rounded up our latest #ShopeeFinds favorites to give you inspiration on how to upgrade each room:
Live Up your Living Room
Have a statement piece in the middle of your living room, and checkout this iron metal coffee table. This table has a sleek and multipurpose design where you can store extra items for more space.
Got too many shoes and not enough space? This Nordic-designed two-door shoe cabinet is a true Shopee find. As well as that, thanks to its 2-layer shoe storage compartment where you can store all pairs of shoes with ease.
Lounge in your living room comfortably with this minimalist lounge chair. Designed in luscious leather to help accentuate the look of your living space.
Dine Like a Royal
Bring your Nordic mood board to life when you dine at home! Maximize your dining space with this foldable dining table. The table especially, accommodates up to four people and has multiple compartments for your kitchen essentials.
Feel fancy with a gorgeous lace-embroidered placemat, that you can use for fine dining and special occasions.
Checkout this vintage-style fruit basket, which you can also use to take IG-worthy photos of your ingredients and meals.
Sleep Like a Baby
Creating the perfect ambience for your bedroom is a must for a lot of us. To help set the relaxing vibe in your sacred space, try out this Shopee find, moon-designed night light. Definitely, the lunar details looks better at night time.
Unwind after a long day and enjoy better rest using the plush pillow cover. This cover is cotton-soft on the skin and eye catching.
Have a minimalist portable USB humidifier situated near your bed so you can relax and keep your room's tranquility while you sleep soundly through the night.
Liven up your Morning Coffee
Upgrade your usual cup of coffee into an IG-worthy one with this Nordic-inspired ceramic bamboo mug, which comes in absolutely beautiful earth colors, a wooden cover, and a free teaspoon.
This unique espresso measuring cup is designed with an eye-catching wooden handle that helps you craft the perfect espresso cup with ease.
Been wanting to try your hand at latte art? This milk frothing pitcher should be your next buy as it allows you to hone your microfoaming skills at home before you share your work to the world on social media.
Already Made Your List? Use #ShopeeFinds
To excite you in you home enhancements, participate in #ShopeeFinds Home & Living Takeover this June 23 to July 6. Furthermore, you will know the trending items to add in your home aesthetic. For the takeover, you can scroll through a collection of trending items and home inspirations. Surely, you can discover home upgrades and essentials that best fit your needs!
Before you go shopping for your #ShopeeFinds, make sure your ShopeePay is all set. Checkout with ShopeePay and enjoy free shipping vouchers and cashback vouchers. Cash in for free when you link your BPI or Unionbank account. Also, you can use InstaPay to get up to P25 cashback on your first two cash in transactions per month. Share your budol and surprise multiple friends when you send money for free with ShopeePay Ang Pao. Don't miss out on ShopeePay's exciting features and rewards like Happy Hour. Furthermore, you can win up to 100 coins daily for your next shopping haul. Discover more promos when you visit and follow ShopeePay's Instagram and Facebook pages.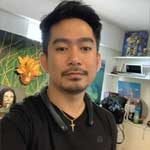 Josh Austria
Aside from being a businessman, Josh Austria has been working in PR and media industry for more more than a decade. From his years of experience as the Marketing and Advertising Head of Village Pipol Magazine, he has built strong relationships with creative people, brands, and organizations.