Credit: Slow North
Indeed, last year brought many challenges in everybody's lives. We've been focusing on taking care of ourselves and our family members to avoid contracting the coronavirus disease. But looking with a lighter perspective, we were also able to get into new hobbies like indoor planting, coffee-making, and even baking.
We just realized that all of us needed something to take away our minds from the negative things happening. This 2021, the bad news is still coming so we need to find our zen amidst the chaos.
Here are some hobbies we can recommend you guys to try learning this brand new year:
Soap making
If you are aiming for something decorative and at the same time you can use it in your house, why not try soap making? You can make your own handmade soaps in various shapes and colors. Aside from that, you can choose its ingredient and scent! Craft MNL features a two-hour training on melt-and-pour soap making. You can avail of their starter kit with a module for PHP 1,100 but you can buy the module only for PHP 750. The starter kit includes 500 grams of clear soap base, fragrance oil, and soap molds. You can create up to five bars with these ingredients.
To learn more, you can check CraftMNL's website.
Woodworking
Those who are searching for more complex hobbies might love woodworking. Thankfully, you can try getting lessons from Wood Academy if you're living near Quezon City and Antipolo City. For beginners, there's a basic class that tackles topics such as woodworking 101, a safety introduction on the proper use of power tools, and pros and cons in using solid wood versus plywood.
Moreover, participants also get to practice cutting, planing, assembly, and sanding of wood. The workshop schedule is from 9 AM to 6 PM on selected dates only. To join, you must pay PHP 4K but that already includes tools, materials, food, and your certificate. You can visit Wood Academy's website to know more details about the said workshop.
Mobile phone photography
Compared to DSLRs and manual cameras, taking photos using a smartphone is definitely much easier. But it won't hurt to level up your social media feed with better photos from your device. Allow an instructor from the Philippine Center for Creative Imaging to teach you techniques to optimize your smartphone for photography.
The online class utilizes Zoom and Google Classroom for discussions, demonstrations, and hands-on exercises. Also, there will be offline projects to practice your skills. The cost of joining this workshop is PHP 2,400 per head. The schedule is on January 9 and 10, from 7 PM to 10 PM. For see more details, visit the Philippine Center for Creative Imaging's website.
Leather crafting
Leather will be always an elegant material, whether for shoes, bags, or pieces of furniture. You can appreciate the classiness and versatility by joining online classes from Soul Flower Company. They can train you on basic leathercrafting so you can make your own leather bag or a small one like a card-holder. The price starts at PHP 3,900 and it is inclusive of the delivery of a basic tool kit so you don't have to go out of your house. During a video conference, simply follow the instructions using the kit they provided.
For more information, visit Soul Flower Co.'s website.
Candle making
Scented candles are always a welcome addition for a homey and refreshing space for relaxation. But if you find them expensive, perhaps you can save yourself some cash by making your own. CraftMNL has a video course that is available for PHP 1,250. However, if you have an extra budget, you can purchase the starter kit that costs PHP 1,250. With this kit, you can create two 150ml candles from beeswax-coconut oil wax blend, essential oil, wicks, and other important ingredients.
Discover more about this craft by visiting CraftMNL's website.
What other hobbies you have in mind for 2021?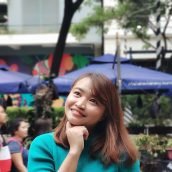 Queenie Lastra
Queenie Lasta got her bachelor's degree in Communications Research from UP Diliman. In her free time, she likes to read thriller novels, psychology books, and mangas. She believes in the importance of grit, hard work, and passion to become a great writer in the future.