Discover new possibilities behind every mess with IKEA
Organizing our life can be such a chore, probably because it starts in spaces where we mostly spend our everyday lives. According to the Life at Home Report by Swedish home furnishing brand IKEA in 2022, only 33% of Filipinos find that we are in control of the way we tidy up our home. More research goes deeper than that, saying that our perceptions of mess are tied to household tensions almost 50% of the time among familial and shared spaces. It's simple, really: Clutters can spark quarrels!
There's no denying we owe that collective practice to our rich maximalist culture mixed with generations of strong family bonds. This ubiquitous home aesthetic is also defined by fragments of our identities and even legacies in the form of memorable trinkets and sentimental possessions populating every nook and cranny of our house. But what if we integrate tactical, tangible solutions to these beautiful messes in our lives? One that will remind us of things that matter, no matter where they are placed?
This has led to a philosophy that IKEA stands for, "Life is messy, and we love it." A reflection that pieces of us need not be an ugly sight.
Additionally, they can be neatly stored for posterity and harmony that lead to more stories. "At IKEA, we aim to empower every Filipino to find balance amid the chaos and be able to thrive through efficient tools. It has always been here to accommodate the various aspects of our lives, including our messes artfully tucked away in cleverly designed shelves and cabinets," says Daniel Rivero, IKEA Pasay City Store Manager.
Daniel Rivero, the Store Manager of IKEA Pasay City, Bea Fabregas, Host , and Leontina Bucur, the Country Selling Manager of IKEA Philippines
Recognizing the connection between well-organized spaces and a better way of living, IKEA has designed affordable, innovative storage solutions to maximize space while maintaining a serene repository of our belongings. From bookshelves, chest of drawers, and trolleys to boxes and binders, these seamless space-savers are key to a peaceful yet meaningful life at home.
MALM series (starts at P3,990)
Looking for bedroom furniture with a simple, streamlined design? Welcome to our MALM bedroom series. It's full of smart ideas, like bed frames with under the bed storage and a chest of drawers that works as a bedside table, too. There's also a choice of wood veneer and white finishes to help you find your favorite.
TROFAST toy storage (starts at P250)
Have you stepped on a building block before? We feel you. Having kids with a knack for toys of all shapes and sizes can really challenge your skill of finding a place for everything. This is where the colorful and versatile TROFAST toy storage solutions come in. By integrating different sturdy frames and removable boxes together, you can also make your own storage solution and eliminate the toll of a cleanup frenzy after every playtime. A spacious playroom will lay more space for great bonding moments, too!
SKADIS pegboards (starts at P600)
SKÅDIS is an extremely versatile pegboard that you can rearrange endless times. Add containers, shelves, letter holders, and elastics and keep your things organized and tidily gathered where you can always find them. In your kitchen, hallway, study or bathroom, it's also perfect for keeping things handy.
KLEPPSTAD wardrobes (starts at P7,990)
When all you need is a wardrobe with all the basic functions, the KLEPPSTAD wardrobes offer a simple and smart approach to organization with its space-saving sliding doors or buildable pieces and shelves to create the ultimate wardrobe staple that fits your unique lifestyle and extra "mess."
SKUBB organizers (starts at P290)
If chaos is king inside your drawers or wardrobe, our SKUBB wardrobe storage series puts you back in charge. The boxes and hanging organisers in different sizes mean you can divide and rule your clothes, shoes, and accessories so you find everything fast. They're also a perfect complement for your MALM chest of drawers or KLEPPSTAD wardrobe.
Online planning service
If you're looking for your dream wardrobe, one that perfectly fits your space, style, and the things you keep, IKEA also now offers online planning services for free at IKEA.ph. All you have to do is book an appointment online, talk to an IKEA specialist, and have your dream wardrobe delivered and installed to your home–all these without leaving home. Moreover, this service is available to storage solutions including the PAX, PLATSA, and SMÅSTAD wardrobe systems.
IKEA Family Festival
From celebrating life through storage, this month of July, IKEA Family is also celebrating with perks and offers made just for its members through IKEA Family Festival.
Up to 50% off on select storage solutions and more from July 6-9
Earn 3x IKEA Family points on all purchases on July 7
7 raffle winners of 7 million IKEA Family points for a minimum spend of P7,000 from July 6-31
Bistro and Cafe treats at P77 on July 7
P170 off on Mober delivery rates from July 1-31
Free 3-hrs parking on July 7 for a minimum spend of P5,000
To learn more about home storage solutions and IKEA Family offers,, visit IKEA.ph, and join the conversation using the official hashtag #StoreItYourWay and tagging @ikeaphilippines on Instagram.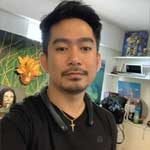 Josh Austria
Aside from being a businessman, Josh Austria has been working in PR and media industry for more more than a decade. From his years of experience as the Marketing and Advertising Head of Village Pipol Magazine, he has built strong relationships with creative people, brands, and organizations.