Written by Judy Cordova of blend.ph
In the past, the important things that a traveler shall not forger include a small list. Of course, this includes a passport, medication or a mini first aid kit, extra pair of socks and undergarments, and a portable phone charger among others. However, during this new normal, most of these things may still come in handy when traveling domestically. But, before embarking on a journey across the Philippine archipelago, a traveler must remember a few important things as well.
Checking the new normal guidelines is a must for traveling
First, take the time to check the new normal guidelines. Second, make sure you have sufficient cash at hand. Based on the latest rules that the Inter-Agency Task Force (IATF) incorporated against COVID-19. And, in Resolution No.124-B, fully vaccinated individuals going on intrazonal travel may simply present their COVID-19 domestic vaccination card. Or, a certificate of quarantine completion showing the holder's vaccination status, as may be issued by the Bureau of Quarantine.
The vaccination card will be checked. This comes in lieu of the rapid antigen testing that the local government of most destinations' local government previously required. Fully vaccinated senior citizens still have to follow certain restrictions. At the moment, seniors need to follow requirements for travel under GCQ (general community quarantine) and modified general community quarantine – as these remain the only two levels allowable to them.
The World Economic Forum cited that "

government management is key" and noted fear

among people is what has primarily deterred them from traveling at all.
Clearly, things have changed since the pre-COVID and initial COVID periods. Today, as restrictions in most places have been eased, travelers have acquired new needs. In the new normal, lots of Filipinos still feel afraid of possibly catching COVID symptoms once they step outside their homes. And, would be more at ease traveling to not-so-crowded destinations where the healthcare system has been given close attention. Questions, like whether the government has anticipated by this time future COVID-related problems. And, whether children are better off at home than traveling with their adult family members, still comes to mind. 
Over a dozen staycation hotels have been allowed to operate in the National Capital Region (NCR) Plus the past few months.  Staycations for all ages are allowed but certain requirements need to be submitted prior to check-in. Hotels inform guests way in advance, even prior to booking, what their specific requirements are. Notwithstanding the Philippines quarantine update for the first half of July and the IATF guidelines for travel, health screening to rule out having been exposed to the symptoms of Covid-19 is still necessary before setting foot on another place in the country. 
Before traveling, people may check out in advance if the places they intend to go to have operational facilities. Of course, this includes the people who want to "get physical" or engage in their favorite sports activities, after over a year since the initial lockdown. In the NCR, Bulacan, and Rizal, gyms and fitness centers are now allowed to operate at 40 percent venue capacity. 
Apart from that, they should consider a sense of safety as well. Of course, this can only happen when infrastructures follow sanitary measures, safe distancing rules, and initiatives that monitor public health. Convenience comes with having enough cash at hand, rather than just credit cards. 
Using cash instead of credit card helps people spend within their means.
When bringing a credit card during travel in a new normal, it is best to avoid taking out a cash advance using it because doing so will be costly. Instead of a high-interest credit card cash advance, apply for a personal loan with a flexible interest rate using a trusted peer-to-peer funding platform like Blend.ph. 
Putting off your much-needed travel plan because you still need to pay off your debts? You can use a personal loan to consolidate your debt, and then allot some time to generate savings that you can use for travel and other things important to you.
Note that a personal loan can also be a way to improve your credit score. A personal loan is a good idea if you have the inner discipline to use it for the intended purpose, like debt consolidation, and then proceed to make those fixed monthly card payments based on the arrangement negotiated with the creditor-bank.  
Blend.ph can help you qualify for a personal loan with a low enough interest rate. Since the personal loan payment is spread out into months based on the borrower's selected term, it is easy on the pocket.

 
Indeed, it is important to be prepared and to embrace what is the new normal and how outbound travel meaning at this point is no longer the same as pre-COVID-19 times. Make sure you have enough funds as you finalize your vacation plans or a trip to your hometown, and be ready to comply with the new travel rules.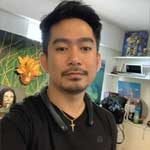 Josh Austria
Aside from being a businessman, Josh Austria has been working in PR and media industry for more more than a decade. From his years of experience as the Marketing and Advertising Head of Village Pipol Magazine, he has built strong relationships with creative people, brands, and organizations.