Bridgerton bequests fans with news of its royal return on March 25
Photo Courtesy: Pop Buzz and Shondaland
Bridgerton fans have received the best-ever present for this year's Christmas— an announcement of the date for its 2nd season premiering next year.
After a long time of anticipation, romance and royalty will finally come to find their admirers on March 25, 2022.
So hail to thee! Because the time for the hit series' much-awaited return has come.
Thou shall know: about Bridgerton
'Bridgerton' is a romantic, scandalous, and clever series adapted from a novel written by American romance author, Julia Quinn.
The story centers on the aristocratic clan of Bridgertons, set in the regency era of 1813 London. Moreover, it celebrates the timelessness of enduring friendships, families finding their way, and searching for a love that conquers all.
Looking back, it was Christmas of 2020 when the show's first season was launched with a total of 8 episodes. In its premiere, Bridgerton had exceptional audience reception, ranking to number 1 spot among 83 countries around the world.
It did not only have high ratings but even broke records. In fact, Netflix named it their biggest series launched before 'Squid Game' took the place. That is how it is extremely popular!
Bridgerton season 2 is now coming
The renewal of Bridgerton to more seasons was confirmed earlier in April. However, aside from the news of its ongoing production, things were all silent. With that, fans had no choice but to keep waiting for a year.
But just as right and timely for the show's anniversary, Netflix and Shondaland unwrap the royal gift— Bridgerton will launch its second season on March 25, 2022!
In keeping with the novel's tradition, season two will focus on another character from the drama. This time, Jonathan Bailey's role will quest for love. He will set out to find a suitable wife while driven by his duty to uphold the family's name.
To star alongside Bailey are Simone Ashley, Charithra Chandran, Adjoa Andoh, Lorraine Ashbourne, Harriet Cains, and Bessie Carter. Additionally, more actors from season 1 will reprise their roles, including Julie Andrews as the voice of Lady Whistledown.
Bridgerton is exclusively available via Netflix. It is executive produced by Shonda Rhimes, Betsy Beers, and creator- showrunner Chris Van Dusen.
Here thy announcement. Aren't you all feeling excited? 'Cause so are we!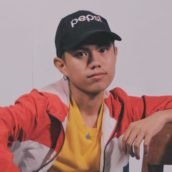 Renzneil Robles
Renzo is an introvert who prefers to do things at his own pace. Unlike most writers, he reads lazily. Watching Korean dramas at night is his constant source of comfort. Although oftentimes commended for being outspoken, he speaks better through writing than with his words.