A lot of Pinoys have tried the peer-to-peer funding platform Blend.ph and they have started receiving good reviews. 
"Generally, it was an easy application."

"Blend.ph gave me another option of investment."

"We are happy with our investment… Everything is clear and easy to understand."
A peer-to-peer lending (P2P) platform facilitates lending and borrowing online. It has gained wide acceptance first as it circumvents traditional lending methods. Aside from that, it also eliminates hassles that come with borrowing banks and lending agencies. Second, it is known to aid small, independent business ventures. Of course, including franchises.
A reliable P2P funding platform like Blend.ph allows a lender to earn returns higher than what a typical savings account can offer.
Products for investors are:
P2P investment is ideal for those who know their risk tolerance and might not require cash in a hurry. That is because staying invested is how you boost yields.
Auto-invest arrangement, investors get a secure and risk-free 9% percent interest of their capital investment per year.
On the other hand, flexible terms and lower interest are the main benefits for borrowers, not to mention convenience and faster qualification process once documents are submitted on time. In the Philippines, Blend.ph is among the pioneers of peer-to-peer lending.
Products offered are as follows:
For investors seeking better rates for money or simply to boost savings, P2P lending is a good way to reach financial goals. There is the risk of borrowers defaulting, but a platform like Blend.ph provides the necessary tools and services to lower those risks. Whether it is to borrow or to start earning via a P2p funding platform, an individual needs to understand all the processes.
How to Apply for a Loan From the P2P Lending Platform
Blend.ph, relied on for years by many Filipinos in need of extra cash, may get individuals qualified for a personal loan or business loan.  A personal loan applicant may request to borrow a minimum amount of P50,000 and payment terms may be from 12 to 36 months, at an interest rate of one to three percent.
A borrower simply must undertake the following steps:
1 | Create an account and apply for a loan

Create a Blend.ph Account then apply for a loan. Provide all the details and upload all requirements.
2 | Loan evaluation and verification

We will conduct a validation and verification of all the details and requirements you have submitted to decide whether we approve or reject your loan.
3 | Loan Auction

Once your loan is approved, it will be posted in auction within Blend so that lenders can begin to fund it.
4 | Loan Disbursement

Once our lenders have decided to fund your loan, your loan can already be disbursed.
Blend.ph assures secure and convenient submission of requirements through the online platform. Screenshots/soft copies of the documents just need to be uploaded.
With some P2P lenders, you may need to wait a long while for funding. The process can take several days or a few weeks. With a new funder, a platform like Blend.ph is able to speed things up a bit. Complete documents submitted in a span of two weeks will move the application to the next phases. Modes of payment for loans may be post-dated checks, salary deductions, or auto-debit arrangements.
How to Start Your Investment Journey Via P2P
Reliable P2P platforms can seamlessly bring together people or businesses willing to lend money, with those who need a loan. Those who are ready to begin investing through a peer-to-peer lending platform need to take the following steps:
Go to the Blend.ph site and

create an investor account

.
Upload one valid government ID. Verification will then be done by the Lender's Credit Evaluation Team for security purposes.
Once verified, the lender can proceed to fund his wallet through bank deposit at any of Blend.ph's partner-banks – PBCOM or Banco de Oro. The deposited amount will be credited in lender's Blend wallet within 24 to 48 hours, and notification will be sent.
The next step is the start of funding loan applications on auction.  The loan repayment will be scheduled every month, to start a month after loan disbursement to the borrower. The repayment will be credited to the investor's BlendPH account WALLET every month. The lender may either keep the balance in his Wallet or roll it by investing it on other loans.
A peer-to-peer lender need not make a hefty commitment; the investment can be as low as PhP5,000. It is generally best to invest based on your risk appetite and investible surplus. To maximize gains, keep reinvesting. That is how you let your funds to grow exponentially. If you are a small investor, compound interest can be a huge help since it makes your limited funds work harder.
Explore an alternative investment, peer-to-peer lending, which can be a form of passive income that can earn for you six to 30 percent per annum. Borrowers – including new franchisees, can further expand their business with loan assistance from Blend.ph.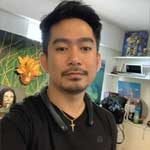 Josh Austria
Aside from being a businessman, Josh Austria has been working in PR and media industry for more more than a decade. From his years of experience as the Marketing and Advertising Head of Village Pipol Magazine, he has built strong relationships with creative people, brands, and organizations.