barenbliss x Odd Cafe – A Collaboration You Didn't Know You Need
Picture this: waking up in the morning; getting ready for work using your favorite BNB products and then grabbing your barenbliss coffee?! Yes you read it right, barenbliss coffee! barenbliss PH is collaborating with a Makati-based coffee shop for the next two months (February-March) and here are the things you need to know!!
Odd Cafe is located on the 7th floor of Finman Centre Building, Salcedo Village, Makati. It's famous for its 'odd' aesthetic and drinks that'll make you come back for more! And of course, in true barenbliss fashion – this collaboration has some fun surprises!
Cookie Latte
This collaborative drink is inspired by the barenbliss Fortune Cookie Eyeshadow. The rich aromatic espresso of Odd Café compliments the sweet cookie flavor this drink is the perfect representation of both brands collaborating. With this yummy caffeine boost you can get a chance to win 5k worth of products! All you have to do is post your cookie latte on your instagram feed and tag @barenblissph.
French Kiss
Naturally the first thing you think about when you hear barenbliss is their Lip products. So it's not a surprise they gave Odd Cafe's 'Fresh Kiss Bottle' a makeover for this collaboration. For this drink you won't just get 2 servings in this one bottle, you'll also get a barenbliss LazadaMall exclusive voucher! All you need to do is post it on your Instagram stories and tag @barenblissph
See Also
For more barenbliss and Odd Café content, feel free to visit their social media pages – BNB: Facebook and Instagram. Odd Café: Facebook and Instagram
Shop barenbliss now at any e-markets: Shopee Mall, LazMall or TikTok Shop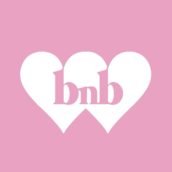 BNB Team
𝒃𝒂𝒓𝒆𝒏𝒃𝒍𝒊𝒔𝒔 (bnb) Beauty Lab was founded by the best scientist to create innovative products. Based on its scientific and pure formula, barenbliss combines natural and scientific ingredients, it removes all harmful ingredients and created the pure 𝑩+𝑵+𝑩 formula to create a new lifestyle that is suitable for all skin types, making this brand a makeup and skincare hybrid.