THE LOOK OF LOVE: Introducing the New barenbliss Roll to Volume Mascara
They said that our eyes are the window to the soul. Through our eyes, it speaks thousands of unspoken words, truths, and various emotions that sometimes we choose to hide within us. Speaking of eyes, barenbliss got something new for you! This newly launched product will not just make your eyes look wide awake but also make it express the look of love, especially this Valentine's Season. Introducing the Roll to Volume Mascara.
Seeing the Roll To Volume Mascara For the First Time
This newly launched product of barenbliss is inspired by a young lady who's ready to take on a new chapter of her life, this Eyelash Mascara is waterproof, smudge-proof, clump-free, long-wear, and it can last up to 24 hours, plus it's also Quick to dry, how convenient!
How to Apply?
Apply to your eyelash from root to tip, working in a zig-zag motion to fully coat the lashes. If you want, you can layer with another coat to your lashes to add more volume. Through that, you can instantly show the beauty of your eyes, with no dullness at all.
Aside from its easy application, the barenbliss Roll to Volume Mascara has jojoba oil that's rich in vitamins and minerals that moisturize and nourish your lashes. Then, capixyl: A complex combination of red clover extract rich in Biochanin A that improves the strength of lashes.
See Also
The barenbliss Roll to Volume Mascara is now available on E-Markets: Shopee Mall,LazMall or TikTok Shop! And also in Watsons nationwide.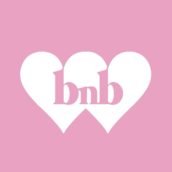 BNB Team
𝒃𝒂𝒓𝒆𝒏𝒃𝒍𝒊𝒔𝒔 (bnb) Beauty Lab was founded by the best scientist to create innovative products. Based on its scientific and pure formula, barenbliss combines natural and scientific ingredients, it removes all harmful ingredients and created the pure 𝑩+𝑵+𝑩 formula to create a new lifestyle that is suitable for all skin types, making this brand a makeup and skincare hybrid.