Better Together: 2.2 Valentine's SALE with barenbliss
The season of love comes with bigger sales and barenbliss doubled up on the love with Shopee's "2.2 Sulit Brands Sale" and Lazada's "Feb-Ibig Fest "! From February 2-6, 2023, you can get up to 30% OFF on all barenbliss products!
Starting strong, from February 1-3, 2023, you can get 10% OFF on the barenbliss newly launched product: the barenbliss Roll to Volume Mascara!
This mascara is rich with Jojoba Oil that nourishes your lashes and has a massive bristle brush that reaches root-to-tip for a fuller, thicker-looking lashes!
Aside from this awesome offer, barenbliss also made 8 bundles and a bonus just for you!
barenbliss ULTIMATE VALENTINE'S BUNDLE
With this Ultimate Valentine's bundle you get a FREE Peach Makes Perfect Lip Tint (01 Paradise Found), Beauty Bag, Beauty Sponge, and BNB Protective Face Mask with a minimum spend of ₱ 2,499.
The catch, however, is for LIMITED TIME ONLY because it's only for the first 30 customers who checks out this bundle! There's no time to think, check out the bundle right away!
Add-On Deals
The love does not stop because when you buy any of these products:
Cherry Makes Cheerful Lip Velvet
Fortune Cookie Eyeshadow
Kiwi Tin Lip and Cheek Tint
You get the 2nd item at 13% off:
See Also
Full Bloom Transferproof Matte Tint
Berry Makes Comfort Lip Matte
Butter Rush Vitamin Lip Mask
Exclusive Vouchers
BONUS SALE:
Ending this list of sale with a sweet surprise of ₱ 60 Off on the following products:
K.O! Kombucha Omega Deep Cleansing Balm – 40g
K.O! Kombucha Omega Deep Cleansing Balm – Refill
10 Elements! Amino Acid Rich Foam Cleanser
Pimple Warrior! Salicylic Acid Acne Drying Lotion
So, show yourself some love and grab yours now on any barenbliss official E-Markets: Shopee Mall,LazMall or TikTok Shop!
For more BNB content, feel free to visit our social media pages: Facebook and Instagram. You can also join the barenbliss Viber Group for more exclusive announcements and giveaways, click here: BNBae Viber Community
See you there, BNBaes!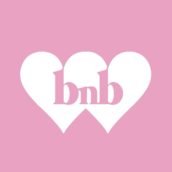 BNB Team
𝒃𝒂𝒓𝒆𝒏𝒃𝒍𝒊𝒔𝒔 (bnb) Beauty Lab was founded by the best scientist to create innovative products. Based on its scientific and pure formula, barenbliss combines natural and scientific ingredients, it removes all harmful ingredients and created the pure 𝑩+𝑵+𝑩 formula to create a new lifestyle that is suitable for all skin types, making this brand a makeup and skincare hybrid.