Competitors arrived at the Tokyo Olympics and discovered something about their beds in the athlete's village. Sharing their thoughts on social media, the recyclable beds are made by Japanese company Airweave. Soon after this discovery, the beds were being labeled on social media as "anti-sex."
Why did the demand for "anti-sex" even begin?
Every two years, one of the hot storylines in the weeks leading up to the Olympics is the amount of sex the athletes will possibly having inside the Olympic village. According to a source, Rio de Janeiro gave out a total of 450,000 condoms to athletes in 2016. In 2018, the organizers in South Korea distributed a total of 110,000 or about 38 per athlete.
With this reputation of the Olympic Village, myths surfaced online. A few days ago, American runner Paul Chelimo shared an Associated Press photo of the beds there.
His caption says,
"Beds to be installed in Tokyo Olympic Village will be made of cardboard, this is aimed at avoiding intimacy among athletes. Beds will be able to withstand the weight of a single person to avoid situations beyond sports. I see no problem for distance runners, even 4 of us can do [it]."
Apparently, Clemino to be joking when he posted this. However, the rumor went viral online and even reached mainstream news outlets. The concept of an "anti-sex" bed totally sounds ridiculous. Allegedly, this bed will collapse under the weight of two people. But when you come to think of it, the Olympic Village houses 350-pound powerlifters.
Debunking fake news on social media
The team behind the Tokyo Olympics has finally had enough of these myths and decided to bust them once and for all. In fact, their social media team is doing a great job in clearing things out. How did they do it? Through the power of TikTok! Yes, they uploaded a funny clip on the official Olympics TikTok account. The short video revealed one of the pictogram people that created a storm at the Olympics opening ceremony on July 23.
Eventually, people spotted "Pictogram-san" at the official press conference too. The TikTok vid explained that the beds are made of cardboard "because it's more sustainable and not for any other reason." For the Japanese, building beds out of renewable materials is a way to ensure the Tokyo Games are a little more sustainable.
Several athletes from different nations had come up with funny clips of them and the beds. They are doing almost everything, checking out the interior and jumping on the bed. Obviously, not a video of having sex in these beds.
Olympic athletes uploaded clips to shed some light on this issue
For example, these Mexican soccer players Jesús Angulo, José Esquivel, and Adrián Mora are showing how sturdy Olympic beds are. Two athletes simultaneously jumped on the bed while laughing.
For scientific purposes, Mexican athletes testing the anti-sex beds 😂

— Wiso Vazquez (@WisoVazquez) July 22, 2021
A swimmer from New Zealand, Ali Galyer, inspected her bed. Her fellow swimmer Lewis Clareburt commented that the bed's parts are made of plastic but they're soft.
"@aligalyer did sleep last night because her bed was in 3 different parts."
On the other hand, Rhys McClenaghan from Ireland showcased his gymnastic talent on the Olympic bed.
"Anti-sex" beds at the Olympics pic.twitter.com/2jnFm6mKcB

— Rhys Mcclenaghan (@McClenaghanRhys) July 18, 2021
Last but not least is the rugby player Ilona Maher from the United States. The athlete and her teammates demonstrated how strong and reliable those beds are by doing yoga, CPR, even dramatic fainting!
So do you finally believe now that these beds were not meant to be "anti-sex"?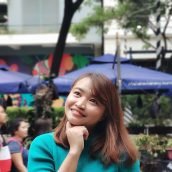 Queenie Lastra
Queenie Lasta got her bachelor's degree in Communications Research from UP Diliman. In her free time, she likes to read thriller novels, psychology books, and mangas. She believes in the importance of grit, hard work, and passion to become a great writer in the future.