Ashley Gosiengfiao aces the Toyota Gazoo Racing Vios Cup 2022!
Tier One Entertainment's Ashley Gosiengfiao had a winning moment in the breathtaking Leg 3 of the Toyota Gazoo Racing Vios Cup 2022 on November 19, 2022, at Clark International Speedway. She victoriously placed 2nd for the Autocross: Influencer Class Leg 3, a time attack style of challenge where racers need to pass through specific courses and click in the fastest time, simultaneously winning the "Most Consistent Racer of the Day" award. Other Tier One Talents, Biancake, and Dexie Diaz were among the celebrity and influencer racers who joined the "race beyond limits."
"Yayyy another podium finish to cap off my first ever Vios Cup season! Also bagged the Most Consistent Racer of the day award.
From finishing last during the 1st leg to placing 2nd overall, I guess I could say I did a pretty good job.
Thank you Toyota Motor Philippines for the experience!!!," Gosiengfiao posted on her Facebook Page.
Toyota's motorsport history can be traced back all the way to the outback of Australia but the roots of TOYOTA GAZOO Racing go back twenty years. "Gazoo" is derived from the Japanese word "画像", which literally means picture or image, and also the name of Toyota's small independent website then that published all information about the brand's 'independent racing project'. 
Today, all of Toyota's motorsports activities are united under TOYOTA GAZOO Racing, including the recently concluded Toyota Gazoo Racing Vios Cup 2022 – Toyota's premier one-make-race series in the Philippines is established to make ever-better cars.
Ashley Gosiengfiao, Biancake, and Dexie Diaz are all talents of Tier One Entertainment, Asia's premier esports, and entertainment brand. 
Follow Tier One Entertainment on social media:
Tier One Entertainment Facebook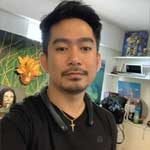 Josh Austria
Aside from being a businessman, Josh Austria has been working in PR and media industry for more more than a decade. From his years of experience as the Marketing and Advertising Head of Village Pipol Magazine, he has built strong relationships with creative people, brands, and organizations.