Just like people prefer certain cars for comfort and performance, MacBooks captivate their attention by looks, feel, and experience. Apple lovers want innovation and a smooth and easy user experience. And judging by the number of loyal fans, it's safe to say that the Cupertino giant is achieving its mission.
The arrival of new MacBook Pro with new Apple chipsets
This is probably why many consumers anticipated the release of the latest MacBook Pro. It arrives in two sizes, a 16-inch model, as well as the new 14-inch. The new device from Apple features several changes, but the highlight is the new M1 Pro and M1 Max chipsets.
The 16-inch model has a 16.2-inch IPS LCD with a resolution of 3456 x 2234 while the 14-inch model has a 14.2-inch IPS LCD with a resolution of 3024 x1 964. Both 14-inch and 16-inch variants feature mini-LED backlighting. Basically, it's a cluster of 10,000 mini-LEDs for precise local dimming and contrast.
Both models boast a 120Hz refresh rate, 1600 nits peak brightness, 1000 nits sustained brightness and full Display-P3 wide color coverage, and HDR support.
Apple announced two new chips called the M1 Pro and the M1 Max, making them bigger and faster than its previous M1 chips. The chips will help Apple improve video processing in its computers while extending their battery life. Apple added,
"The Mac is now one year into its two-year transition to Apple silicon, and M1 Pro and M1 Max represent another huge step forward."
The new laptops got a new chassis design while the company replaced the touch bar with a row of physical keys. The laptops, designed for high-end creative professionals, also have a new 1080p camera.
Additionally, M1 Pro and M1 Max enabled Apple to expand the battery in these new laptops. Apple said that the 14-inch model will deliver up to 17 hours of video playback, whereas the 16-inch model will play video for up to 21 hours. Therefore, the chips added seven and 10 additional hours of battery life to the new notebooks, respectively.
New Apple accessories introduced
Aside from the new powerful laptops, Apple also launched new additions to its growing family of accessories. The new HomePod mini is now available in three bold colors: yellow, orange, and blue. Previously, there were only black and white versions of the HomePod.
The new speakers will sport color-matched details, including the tinted touch surface, the fabric mesh, volume icons, and a non-removable power cable.
Also, these will work with the new Apple Music Voice subscription, which was also announced at the event. It arrives later this year for USD 4.99 per month.
The last item in this list is the Apple Polishing Cloth. To put it simply, this is a microfiber cloth for cleaning screens of Apple devices. There is a wide array of products under its compatibility on the store page. This includes the iPhone, iPad, Mac, Watch, iPod, and Display models.
Based on the product overview, the Polishing Cloth is "made with soft, non-abrasive material, the Polishing Cloth cleans any Apple display, including nano-texture glass, safely and effectively."
Price and availability
The new 14-inch MacBook Pro model will start at USD 1,999 and the base 16-inch MacBook Pro model will cost USD 2,499. The top-end 16-inch MacBook Pro will cost USD 6,099. The new Apple HomePod mini is priced at USD 99. The Apple Polishing Cloth is now available in the country for PHP 1,019!
Planning to buy a new MacBook Pro soon?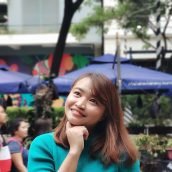 Queenie Lastra
Queenie Lasta got her bachelor's degree in Communications Research from UP Diliman. In her free time, she likes to read thriller novels, psychology books, and mangas. She believes in the importance of grit, hard work, and passion to become a great writer in the future.