Apple rumored to release its first foldable phones in 2023
Foldable phones are not that revolutionary anymore. Few companies like Samsung and Huawei have already led this mainstream trend. However, knowing how Apple have their own ways of making more premium devices, it could be a game-changer.
I have watched reviews in the past, in which they compare the few available foldable phones. They include Samsung and Huawei. So far, I haven't come across any good reviews of any of them. It is possible that it is because they are still prototypes sold to the market to test the waters.
Most reports say that the screens are just uncomfortable. Some even say that the screens aren't that, specifically Samsung. It is because of how they claim that the screen is made of glass, but in reality, it is plastic. This is as shown by the YouTuber, JeremyRigEverything. Even his fingernails show evident scratches on the screen.
However, since Apple has its way of creating more premium products, we can't help ourselves but get excited. Maybe they will do it right.
A top Apple analyst predicted Monday that the company will likely launch a foldable iPhone in 2023.
Ming-Chi Kuo, a TFI Securities analyst, said he believes the foldable iPhone will reach 15 million to 20 million units in 2023. It was based on an industry survey. According to him, the new model will likely have an 8-inch foldable OLED display. That means it might work like an iPhone that can open up to a tablet with a screen slightly larger than the 7.9-inch display on an iPad mini.
Kuo said in a note to clients,
The foldable model is now a "must-have" for major smartphone brands. After 5G, the foldable smartphone is the next innovative selling point of high-end models.
Samsung, Huawei, and Xiaomi have already introduced models. The sad thing is the price still makes them relatively inaccessible to the majority of the consumers.
On the other hand, Apple has some problems they need to first fix. One thing is that all of Apple's iPads support drawing input with an Apple Pencil. As earlier stated, foldable phones are relatively fragile compared with traditional phone screens. Thus, most of them don't support pen input.
Kuo said,
Apple is poised to lead the foldable device trend. It will blur the product segmentations between smartphones, tablets, and laptops.
With these comments said by Kuo, an Apple spokesperson was not immediately available to issue a statement.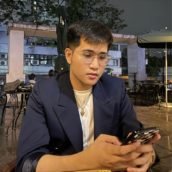 Raphael Garcia
Raphael is a person born between the generations of Millenial and Gen Z. He was produced by Cavite State University (Main Campus) with a bachelor's degree in Political Science. The lad has a fresh take on things, but can still stay true to his roots. He writes anything in Pop Culture as long as it suits his taste (if it doesn't, it's for work). He loves to wander around the cosmos and comes back with a story to publish.