Accor signs another hotel in Cebu, as part of the hospitality group's pioneering expansion across the Philippines. The 182-room Mercure Cebu Downtown sets to open in 2024. It also joins a pipeline of 18 hotels across the country. It also includes the Sofitel Cebu City which was announced in February.
Accor announces the signing of Mercure Cebu Downtown
THE 182-ROOM HOTEL SETS TO DEBUT IN 2024. IT WILL FORM AN INTEGRAL PART OF THE PATRIA DE CEBU MASTERPLAN 
Mercure Cebu Downtown will be situated in the historic downtown area of Cebu. It will form an integral part of the Patria de Cebu master plan. This features an integrated shopping center, offices, and a beautiful central plaza. The hotel will offer a restaurant, an executive floor lounge, a swimming pool, a gym, and a rooftop bar. Aside from that, it will also add to extensive events facilities including a ballroom, meeting rooms, and a business center.
The Mercure hotel collection offers over 115,000 rooms, with passionate hoteliers always ready to reveal numerous secret tips and ideas for their region. Meanwhile, it ensures the uncompromising commitment of the highest quality. The hotel network also became renowned for its focus on sharing Local Stories.' Then, this helps travelers discover hidden spots that cannot be found in guidebooks and surprising tales that only the locals know.
Staying true to Mercure's commitment
It showcases a unique personality firmly rooted in its local environment. It also has a contemporary Filipino-Spanish design that will form an integral part of the hotel's character. Mercure Cebu Downtown also seeks to act as a "doorway" to the City. Celebrating the rich culture and heritage of the area through its design. Travelers, on the other hand, will benefit from the hotel's central location with some of the most renowned heritage landmarks of Cebu located in close proximity. Of course, this includes The Metropolitan Cathedral, Parish of Saint Vitalis, and of Immaculate Conception. And, the Basilica of Santo Niño. The hotel will also become the first international branded hotel to open in the historic City Centre.
Chief Executive Officer, Accor, Southeast Asia, Japan, and South Korea, Garth Simmons shared:
"The signing of Mercure Cebu Downtown demonstrates our confidence in the future of tourism for the Philippines. We know that our internationally renowned brands and extensive experience as a leading hotel operator will enable us to drive performance. We have a vast distribution system and global marketing capabilities, allowing us to generate international awareness for the stunning destinations which can be found in this archipelagic country. And, we are entering into an exciting stage of development with Accor. Now boasting a pipeline of 18 hotels that will debut in the Philippines over the next five years. Authenticity and curiosity are central values of the Mercure brand. It is this attention to providing a localized experience that has made this portfolio of hotels so successful. We look forward to crafting an authentic personality for Mercure Cebu Downtown and welcoming guests to come and enjoy all the hidden secrets around Cebu."
Joe Soberano III, CEO of Cebu Landmasters, also commented:
"We are looking forward to an exciting phase of development in Cebu with the signing of Mercure Cebu Downtown with Accor. This joins the recently signed Sofitel Cebu City that we announced in February this year. With Mercure, we found the right brand that incorporates local inspiration and design preserving the strong cultural heritage of Patria de Cebu. We remain confident in the longevity of the tourism industry in the Philippines. And, its future success as the world returns to travel following this challenging period."
Accor remains one of the leading international operators in the Philippines with seven hotels across three regions. They also have a strong pipeline of 18 committed projects across the country. Meanwhile, Mercure Cebu Downtown will join a collection of over 870 Mercure addresses globally across 61 countries.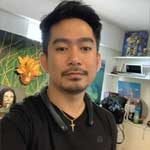 Josh Austria
Aside from being a businessman, Josh Austria has been working in PR and media industry for more more than a decade. From his years of experience as the Marketing and Advertising Head of Village Pipol Magazine, he has built strong relationships with creative people, brands, and organizations.