5 foodpanda shops that you Should Buy From This Gifting Season
Photo Credit: Sand Under My Feet
Time to treat yourself and loved ones with items from these specialty stores. Score an arsenal of affordable luxe products from a homegrown brand that you can buy from right now on foodpanda shops. 'Tis the season to have food and more delivered with comfort and convenience within 20 minutes or less straight to your door. Whether you're searching for stocking stuffers, multiple mini gifts, or something expensive-looking but will suit your budget, here are the 5 all-time favorite stores on foodpanda shops that you've been excitedly anticipating.
HUMAN NATURE
Since you've resolved to make wellness a priority, make sure you don't forget to go natural when it comes to your personal and home care products.  A brand that's proudly-Filipino, Human Nature's nature-inspired ingredients are also guaranteed free from synthetic chemicals such as SLES/SLS, dimethicone, petrolatum, and other harmful chemicals.  Aside from its best-selling hand wash, sanitizers, hair, and skincare products, check out their Christmas Bundles that will surely cut the time of your holiday shopping to half. Check out Bundles Jolly Guardian (Skin Shield and Sanitizer, P194.50), Gentle Grooming for Gentlemen (toner and hair shaper, P229.50), and (Refreshing Touch-Up Ready Picks, P334.75), plus their thoughtful assortment of body and face care packages with full and travel size options.
MARKS AND SPENCER
From dainty snacks to artisanal cooking and baking needs, Marks and Spencer proves that it's the ultimate foodie gift. Up your presents without spending an arm and a leg for your cherished friends who have a notorious liking for Custard Creams (P80), Digestive Biscuits (Original, Dark, Milk Chocolate at P150), and Bourbon Creams (P160). You also can't go wrong with more premium selections like Extremely Chocolate/Dark Chocolate Shortcake Biscuits (P290), Dark Chocolate Chip (P260), or Cookies with White Belgian Chunks (P250), which are all impressive sweet treats. If you're thinking of a holiday-ready spread for someone who loves to cook at home, go for staples like Linguine (P200), Lasange Sheets (P250), to more sophisticated options like Messicani (P200) and Conchiglioni (P200). To finish off,  load up your orders with its flavorful signature sauces such as Tomato and Mascarpone Cheese (P325), Arrabiata (P275), Bolognese (P345), and Green Pesto (P385).
MUMUSO
For practical yet genius gifts, Mumuso turns out to be a go-to for useful items and anything in between. Plus points if you're looking for something fun but educational for toddlers on your list, as this is where you can find items like Elephant Bade Maze Toy Car (P269), Toss and Catch Sticky Ball Play Set (P469), and Velociprator Skeleton Model Building Blocks (P249). Be sure to check out other options as there's always something for kids of every age!
MINISO
Another Asian brand that took the country by storm is Miniso, a Japanese lifestyle-inspired store for buzz-worthy beauty products and pretty little things like eye masks (P119), electronic eyelash curler (P119), and eco-friendly toothbrush (P119), among others.  Guaranteed fun and funky items that are generic but also something you would love to receive as a gift as well!
See Also
KIM STORE
Finally, a trusted gadget store that delivers the same day. From smart tech gifts under P500 to the latest electronics from P3,000 and above, Kim Store's clever choices guaranteed to make your techie loved ones enjoy. Featuring a simplified way of shopping for items like Equinox Dynamic Audio Stereo headset (P228), Proton BT Stereo Speakers (P1,198), Jaguar Champion Series  Powerbank (P1,068) to Exceedo Polaris BT Headphones (P828), the options are also filled with other potential presents that will make any life easier.
With foodpanda shops' ideal mix of options for food, personal care, and gadgets, you'll surely find something here that fits the bill.  So go ahead, begin your shopping spree with comfort and joy because these are just some of the gifts that you'll feel good ordering. Download the foodpanda app today on iOS or Android for free!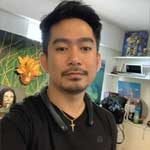 Josh Austria
Aside from being a businessman, Josh Austria has been working in PR and media industry for more more than a decade. From his years of experience as the Marketing and Advertising Head of Village Pipol Magazine, he has built strong relationships with creative people, brands, and organizations.