Photo from Art Villasanta
The Embassy of the Republic of Korea, along with South Korea's Ministry of National Defense and Ministry of Patriots and Veterans, as well as the Korean Cultural Center are commemorating the 70th anniversary of the Korean War with a virtual conference that will be held on 10 December 2020, from 8:30 to 11:30 AM PST. In fact, it will be streamed on Facebook live via the Korean Cultural Center's page (facebook.com/KoreanCulturalCenterPH) and will be open for everyone.
The 2020 Philippine Korean War Virtual Conference: Revisiting the Philippines in the Korean War 70th Anniversary not only honors veterans of the Korean War but also focuses on the assistance that the Philippines extended to South Korea in its time of great need.
In 1950, the Philippines was the first Asian country to respond to South Korea's call for help. Five battalion combat teams with a total of 7,420 soldiers comprising the Philippine Expeditionary Forces to Korea (PEFTOK) were sent to the Korean Peninsula to help South Koreans in their battle for democracy against communists. These soldiers fought alongside South Korean troops until 1955.
Five Lectures
The conference will feature five lectures from esteemed individuals; Usec. Ernesto G. Carolina, Administrator of the Philippine Veterans Affairs Office (PVAO), will talk about the Philippines in the Korean War's 70th Anniversary while Maj. Maximo P. Young, a member of the 10th Battalion Combat Team and current president of the PEFTOK Veterans Association, Inc. (PVAI), will be telling a Filipino soldier's narrative of the Korean War. Dr. Ricardo Trota Jose from UP Diliman's History Department will speak on the role of the Philippines in the Korean War, and Ateneo De Manila University's History Department chair Dr. David O. Lozada III will give a lecture on the role of the Korean War in Philippine history.
On the other hand, Neville Jay Manaois, a history instructor from Ateneo De Manila University, will talk about teaching the Korean war in the Philippine setting, and will also serve as the conference's moderator. Minister PARK Sam-Duck from South Korea's Ministry of Patriots and Veterans will deliver the welcoming remarks, and His Excellency HAN Dong-man, Ambassador of the Republic of Korea to the Philippines, will deliver a special lecture to honor the 70th anniversary of the outbreak of the Korean war.
While commemorating the war that preserved South Korea's freedom and democracy, the event also aims to remind and teach Filipinos, especially the younger generation, of the role that veterans played seventy years ago. It also celebrates the long enduring friendship between two nations and two peoples that transcends time, distance, and language.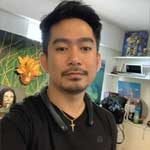 Josh Austria
Aside from being a businessman, Josh Austria has been working in PR and media industry for more more than a decade. From his years of experience as the Marketing and Advertising Head of Village Pipol Magazine, he has built strong relationships with creative people, brands, and organizations.