For many Filipinos, borrowing money has become a regular habit. "Pwedeng makabale" or "pautang naman" are words uttered, sometimes half-jokingly, but oftentimes desperately, by lots of individuals. Most Pinoys who experience being short of cash or encountering a rough patch, yet need to sustain their families or pay off major bills, avail of a loan.
With the pandemic affecting and leading to the stoppage of many business operations, resulting in salary cuts or downsizing, lots of wage earners found a greater need to borrow money. Even households with more than one person working, or breadwinners depended on by extended families, may experience a cash shortfall.
For the average-earning sole breadwinners with an immediate and extended family to support, a common occurrence is seeing nothing left from every salary to go into a savings/emergency fund. When there is just one small income stream, budgeting becomes a must, but other things crucial for financial well-being – getting out of debt, spending less than what is earned, or saving a percentage for retirement or other important future use, fly out the window.
Borrowing has become a way out of sticky situations, like being hounded by collectors for loan payment, or paying off accumulated high interests and charges on a credit card. On the other hand, there is what is called a "good debt" whereby borrowing funds are expected to generate income. It may be to fund a franchise venture or start one's own business, pay for education, improve homes that will be rented out, or pay for something that will enhance life.
 The options most Pinoys see for them to get much-needed cash are to borrow from a family member or close friend, take out a cash advance using a credit card, or even hang on to knife's edge by transacting with predatory lenders like loan sharks. The latter is resorted to by people urgently in need of cash but are unable to obtain credit from traditional channels like a bank or their family and social circle.
Instant cash loan offers have sprouted, putting some money in the hands of the cash-strapped in a matter of minutes, but leave borrowers overburdened by the high-interest rates. Fortunately, reliable peer-to-peer (P2P) lending platforms have entered the Philippine scene a few years back, emerging as suitable alternatives to high-interest payday lenders.
With a peer-to-peer platform, transparency is high because borrowers and lenders are matched or connected directly, with only the platform as the "middleman." The very purpose of fintech (financial technology, or the integration of tech into product offerings by financial services companies), after all, is to offer transparency through an efficient business model.
The Blend.ph Advantage
A recognized and trusted P2P platform, Blend.ph has welcomed funding partners and investors who have seen its track record of steady growth. Flexible interest rates and faster approval processes are benefits that the current crop of borrowers enjoy. In some cases, the loan approval process gets stalled by incomplete documentary requirements uploaded. 
Blend.ph has a professional and committed team working on carrying out its mission of financial inclusion for more Filipinos. There are also informational materials on its website and social media highlighting the importance of responsible borrowing. Blend.ph has created a growing community of lenders and borrowers able to help each other.
Apart from Filipinos living paycheck-to-paycheck and trying to make ends meet, the P2P lender's target clients also include startup entrepreneurs in need of additional capital to get their businesses off the ground. As Naz Casten of Takoyumi PH stated, "People may find it difficult to raise funds, to take the risk to build an income-generating business, but with Blend.ph, the door to opportunity can be opened."
Borrowing With Ease
Borrowers create accounts and profiles online, indicate the needed amount, the terms of payment they can handle to repay the loan, the reason for the loan (for example, for medical, or education, or business), and see the interest rate that will be applied.
The lenders will then be able to browse loan requests on the dashboard, select loans to fund, and channel funds across the platform. Blend.ph offers an array of product offerings, including short-term or fast; salary; seafarer; personal; and franchise loans. 
At some point, one simply has to have extra funds, and borrow money. Blend.ph always shares tips and strategies from experts including how to organize finances, generate multiple income streams, prioritize `need' expenses and stick to a budget, free up money for investment, and in the long run, achieve financial goals. Visit this link and register now!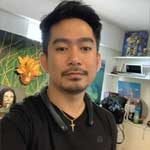 Josh Austria
Aside from being a businessman, Josh Austria has been working in PR and media industry for more more than a decade. From his years of experience as the Marketing and Advertising Head of Village Pipol Magazine, he has built strong relationships with creative people, brands, and organizations.