Here are good reasons why you should avail of a franchise loan
Written by Judy Cordova of blend.ph
When you have what it takes to be a small franchise operator, then you may probably thrive. Of course, this includes the entrepreneurial mindset and a finance plan. Before going full throttle with your business venture, it would be good to meet anew with the franchisor and touch base as well with other franchisees.
Here are good reasons why you should avail of a franchise loan
That can help you make well-informed decisions, including following quality management guidelines. Speaking with seasoned entrepreneurs will not only show costly mistakes you can avoid, but also help you not to bow under the weight of pressures, stresses, and challenges of business ownership.
A franchise operator also needs to realize that the costs associated with franchising go beyond the initial investment. Is your working capital sufficient? If not, you need to explore possible financing options. 
If you were able to finance the franchise business with your own money, that is a good start. Other common ways to finance a small franchise venture and let it take off would be to borrow from a close friend or family member. Then again, money matters sometimes lead to relationship tension.
Applying for a Franchise Loan
There are alternative financing options if you are veering away from a high-interest bank loan. Most franchisors have established relationships with lenders or directly recommend financing options to their franchisees. Because franchisors have invested their time, effort, know-how, and funds to create a franchise system, they would want to safeguard the investment made, and many go the extra mile to guide their franchisees.
Blend.ph, one of the leading peer-to-peer (P2P) funding platforms in the Philippines, offers franchise loans accessible anywhere in the Philippines. Log on to www.blend.ph and check your eligibility for your chosen online franchise loan. After that, proceed to sign up as a borrower and submit all the necessary documents and information asked to get qualified for the loan.
The P2P platform will then endorse the application to a funding partner. The lender will likely be interested to know how your business is doing. Additional documents, apart from your financial statement and business permit, may be requested depending on the lender's requirement.
Once the franchise loan is approved and disbursed, the franchise operator that obtained the loan needs to do his/her part of the bargain and make on-time payments by ensuring that enough income will be generated to cover the repayments. Indeed, a franchise operator needs to be fully prepared to keep the business going so that it can be a continuing income stream. 
To Kickstart or Expand a Business
Aspiring small business franchise owners need not put their dreams on hold. Alternative financing can help turn that great business opportunity you have been yearning for into reality. That is the primary reason why business-savvy startup entrepreneurs or those seeking to expand avail of a franchise loan.
Secondly, getting qualified for a franchise loan through a P2P platform is faster and easier than borrowing from a bank. That is because an only platform does not have the infrastructure costs of a bank nor customer-facing personnel. Faceless interaction and flexible interest rates enable customers to borrow with relative ease. 
A franchise loan obtained through the Blend.ph platform has a two percent interest rate. The loanable amounts range from 50 thousand pesos to two million pesos, with a payment term of 12-36 months. 
Choosing the right partner to team up with is vital.
An efficient and supportive franchisor and franchisees working together heighten the chance of success. Franchisors partnering with a trusted peer-to-peer lender are better able to navigate changes affecting their business.
 If you are ready to thrive instead of slackening, or worse, closing shop this challenging economic crisis, consult entities with a track record of growth and are there to provide utmost support. To be a franchise partner, send Blend.ph a direct message at its official FB page, or email  support@blend.ph.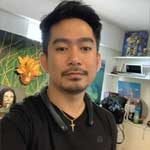 Josh Austria
Aside from being a businessman, Josh Austria has been working in PR and media industry for more more than a decade. From his years of experience as the Marketing and Advertising Head of Village Pipol Magazine, he has built strong relationships with creative people, brands, and organizations.