Preparing for home improvement? Needing to cover unanticipated medical emergencies? Yet, you lack cash at hand? Spare yourself the emotional havoc on your psyche. A personal loan may help tide you over for now. But, before you proceed with it, you should the primary reasons for the loan in the first place. And, of course, allot the funds for that purpose.
Lots of Filipinos just want a trouble-free financial existence.
For the majority of working-class Pinoys in their home country, though, only a few are able to stay on the savings path. Many acquire meager savings. And, when an unforeseen emergency happens, it usually drains the family savings. Among the usual occurrences include:
An immediate family member requiring urgent financial help.
The car breaking down and requiring costly repairs.
Or any other circumstance, such as the pandemic, that requires cash at hand.

 
When money problems or the usual bills pile up, Filipinos' most utilized access points – then and now – are pawnshops, banks, or bank ATMs. Some people end up making a credit card cash advance. Meanwhile, some put up a vehicle as collateral to get a quick cash loan or getting wheedled by a loan shark. All these come with significantly higher interest rates. Especially compared to one where they take out a personal loan from a trusted peer-to-peer funding platform.
Blend.ph joins Bangko Sentral ng Pilipinas in creating greater financial inclusion, or wider access

of more Filipinos to financial services.
With job losses or salary cutbacks stemming from the pandemic, more and more individuals and small enterprises seek loan assistance. And, reasons cited range from meeting basic needs and paying off bills or mortgage, to home renovation, education (child's tuition fee, etc.), and other expenses.
Here are the top three reasons why people choose to avail of a personal loan from a reliable peer-to-peer funding platform like Blend.ph:
First, the entire process to obtain and pay off the loan can be quick and hassle-free.
Let's say you need the cash for emergency medical purposes. As a loan applicant, you will create your own profile. This is later assigned a risk category, thereby determining the interest rate. Most P2P lending platforms allow you to learn whether you've been approved in a few days. Provided all requirements are submitted within the specified timeframe. A peer-to-peer funding platform also noted for being technologically more agile compared to big banks.
Wary of lending apps based on news you may have heard? Then, choose a P2P online platform with a good track record. Like, Blend.ph which remains committed to being your safe space. It also advocates responsible handling of finances. Stories of collection teams endlessly badgering borrowers for missed payments abound. But, while Blend.ph will contact borrowers if they miss payments. The company will never go to the point of invading clients' privacy.
Second, a personal loan can be a way to improve credit scores.
Funds from a personal loan can be used to pay off debt with accruing interest. For borrowers saddled with debts like multiple credit cards maxed out and with past due amounts. The credit score gets hit. Not making timely payments can be harmful to one's credit score. A peer-to-peer loan can be used to settle expensive bank debt or consolidate accumulated credit card debts. Blend.ph can also help you qualify for a loan with a low enough interest rate. Using a chunk of a personal loan for debt consolidation can amount to savings on interests. Since the personal loan payment remains spread out into months based on the selected term, it becomes easy on the pocket. 
Third, a personal loan can be used for time-sensitive expenses.
Like, funding the process of finding a new place to live or home repairs like a leaking roof that cannot be put off. Other major life changes, like getting married and having a baby. These require a savings and investment plan rather than a personal loan. However, personal loans cannot finance occasional indulgences. Of course, these include a lavish vacation, or a designer outfit, or a bag. Remember that you will need to settle the loan and a good borrowing record counts.  
Taking out a personal loan requires knowing your responsibilities, notably to make payments on time for the life of the loan. Of course, benefits continue to exist. This includes a fixed interest rate. And, a predictable pattern of payments that borrowers have agreed to handle. 
Even before being approved for a personal loan, it is good to take a long, hard look at your finances, and track spending. Of course, you also have to heed another sound financial advice. This also includes not pushing through with a personal loan if you cannot meet the monthly payments.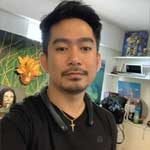 Josh Austria
Aside from being a businessman, Josh Austria has been working in PR and media industry for more more than a decade. From his years of experience as the Marketing and Advertising Head of Village Pipol Magazine, he has built strong relationships with creative people, brands, and organizations.