Uniting Sorsogon through a Spectacular Display of Local Pride and Talent
In the picturesque province of Sorsogon, tucked away in the southernmost part of Luzon, a grand celebration awaits both locals and tourists alike. The Sorsogon Province Grand Sta. Cruzan 2023 is set to take place from May 25 to 27. It transforms the Sorsogon Sports Complex and Sorsogon Capitol Park into a vibrant hub of cultural festivities. With the participation of the province's 15 LGUs (local government units), this event promises to showcase the rich heritage, diverse culture, and cherished traditions. These make Sorsogon a true gem of the Philippines.
The brainchild of Governor Edwin "Boboy" Hamor and the Provincial Government of Sorsogon through Gov. Hamor's Kagandahan Program under 7K Flagship Initiative—a fresh approach to Sorsogon's administration— the Grand Sta. Cruzan represents a significant milestone in the province's commitment to preserving and promoting its cultural legacy. Spearheaded by the Sorsogon Provincial Tourism Culture and Arts Office, under the stewardship of Mr. Bobby G. Gigantone, PGDH (Provincial Government Department Head), this initiative aims to strengthen the sense of community among Sorsoganons while sharing their unique heritage with the world. This event is timely as Sorsogon Province embarks on its new tourism branding promoting "Beautiful Sorsogon— Where Beauty is everywhere!"
Events and Competitions
Over the course of three exciting days, participants and spectators will also be treated to a series of events and competitions that highlight the best of province's traditional practices and artistic talents. Furthermore, the program will include the much-anticipated Sta. Cruzan procession, where elaborately dressed queens and escorts will grace the streets, symbolizing the search for the Holy Cross by Queen Helena. This centuries-old tradition serves as a poignant reminder of the province's deep-rooted Catholic faith and historical significance.
The heart of the Grand Sta. Cruzan also lies in the spirited competition between the 15 LGUs of Sorsogon province. Moreover, each LGU will showcase its distinct heritage and cultural practices through performances, arcs, and exhibits, vying for recognition and bragging rights. This friendly rivalry creates an electric atmosphere, igniting a sense of pride among Sorsoganons and fostering camaraderie among the different municipalities.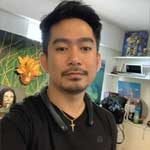 Josh Austria
Aside from being a businessman, Josh Austria has been working in PR and media industry for more more than a decade. From his years of experience as the Marketing and Advertising Head of Village Pipol Magazine, he has built strong relationships with creative people, brands, and organizations.