Belle Mariano to take the spotlight in first solo live concert 'Beloved'
Photo | StarPop Philippines (Twitter)
With her status on the rise, Belle Mariano is delving deeper into her musical prowess as she gears up for a captivating solo live concert titled Beloved.
StarPop, Mariano's local record label, ecstatically shared the news with fans on Tuesday night, much to their delight. The music company wrote in an online announcement,
"Don't get puzzled anymore because [Belle Mariano] is ready to complete her musical journey with [a] first solo live major concert! Belle is… Beloved."
Along with the reveal is a puzzle-themed poster featuring the 20-year-old singer and actress. ABS-CBN Event, Star Magic, and Rise Artists Studio with StarPop will all work together to produce the upcoming concert.
Meanwhile, the organizers are yet to unveil other details such as the venue, exact date, and guest artists. However, ticket selling is reported to begin soon.
Belle Mariano to hold first solo live concert 'Beloved'
Glancing back, Mariano marked her debut solo concert in January 2022 through Daylight: A Belle Mariano Digital Concert. It was streamed virtually via KTX.ph due to certain restrictions caused by the COVID-19 pandemic.
Hence, Beloved will break the ground for Mariano's first solo concert to take place physically in the presence of a live audience. Based on the outcome of her previous endeavors, the offering will likely be met with an overwhelming reception.
In addition to Beloved, fans of Mariano have been eagerly awaiting the launch of her second album. Earlier reports from local media cited that she has concluded its recording phase.
Furthermore, the year holds great significance for Mariano as she embarks on her debut leading role in a series. She will star in the television drama Can't Buy Me Love with her onscreen partner and half of DonBelle, Donny Pangilinan.
Mariano and Pangilinan were recently proclaimed as the big winners in the film category of the 4th VP Choice Awards.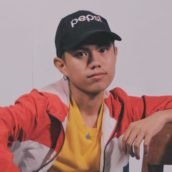 Renzneil Robles
Renzo is an introvert who prefers to do things at his own pace. Unlike most writers, he reads lazily. Watching Korean dramas at night is his constant source of comfort. Although oftentimes commended for being outspoken, he speaks better through writing than with his words.