TikTok is already thinking about giving exclusive deals to musicians
Apparently, TikTok's parent company ByteDance is piloting exclusive distribution deals with musicians. In a recent report from The Information, ByteDance outlined plans for distributing music through its new service, SoundOn. According to the outlet, the company has been pursuing deals with dozens of musicians.
Musicians with SoundOn have unprecedented control over their music, with direct distribution to TikTok and streaming services, 100% ownership and royalties paid directly to them, and marketing tools available at no cost.
In a statement to The Information, TikTok's global head of music business development and intellectual property rights, Ole Obermann, confirmed that the company had secured some distribution deals, but that they were just tests.
The Information reports that senior managers at TikTok have discussed starting a record label, but the company as a whole hasn't pursued the idea. Distribution deals like this are probably as close as ByteDance is comfortable getting in encroaching on record labels, which the platfporm has a symbiotic relationship with.
It is possible for TikTok artists to sign recording contracts with labels, while labels can work with the platform to develop exclusive releases, remixes, appearances, and even promotions for artists.
Obermann told The Information, "Being a music label is a big, complicated, expensive endeavor and it just doesn't fit into our strategy."
At the moment, TikTok probably cares less about pissing off record labels than about pissing off the U.S. government. There are growing concerns that TikTok poses a threat to national security, and the CEO of TikTok testified before Congress on March 30. However, a national ban will not fix the problem.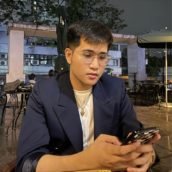 Raphael Garcia
Raphael is a person born between the generations of Millenial and Gen Z. He was produced by Cavite State University (Main Campus) with a bachelor's degree in Political Science. The lad has a fresh take on things, but can still stay true to his roots. He writes anything in Pop Culture as long as it suits his taste (if it doesn't, it's for work). He loves to wander around the cosmos and comes back with a story to publish.