Shopee Live Empowers Filipino Sellers and Content Creators through Live Selling
Shopee Live, an interactive live streaming feature in the Shopee app, has become a game-changer for Filipino sellers and content creators to curate seamless shopping experiences and cultivate vibrant online communities of their own. With its user-friendly and inclusive features such as polling, livestream-exclusive vouchers, and coins, it provides massive exposure to businesses of all sizes, and helps foster a deeper connection to sellers and buyers. Shopee Live also makes the journey of discovering and buying products more exciting and entertaining for Filipino consumers, contributing to the creation of a lively and ever-evolving digital marketplace.
Shopee Live helps sellers attain new sales milestones by driving deeper user connection, via real time customer service and product education
Rina, founder of Naguia Essentials, is one of the sellers that seized the potential of Shopee Live. She was ecstatic to see how Shopee Live transformed the way she conducts her business and interacts with her buyers. Seeing the strength in live streaming, Rina actively participates in Shopee Live Style & Beauty Gabi-Gabi, an always-on livestream campaign with enticing vouchers granting viewers of up to 70% off from 8:00 to 10:00 PM, where she achieved her highest daily sales so far this month. Her relentless efforts also led her to other incredible milestones, which includes an acquisition of a three-story building to expand her business.
Shopee Live also became instrumental in bringing Rina's vision to life, which is making Naguia Essentials a brand that advocates effective skincare and haircare practices.
Through her livestream sessions, Rina committed to supporting her customers, guiding them on how to effectively use her products and creating a seamless shopping journey for everyone. This interactive approach not only forged a strong bond but also drove remarkable business success, earning her brand a devoted fan base known as "Naguia Loves," who deeply value her personalized guidance. 
Rina also found great value in using Shopee Live's features like Shopee Coins and Hammer Games to attract a larger audience and infuse a sense of excitement that kept her livestream viewers engaged from start to finish. "Shopee Live is start-up friendly and comes with innovative tools," Rina said. "I hope more sellers will explore these features since they offer valuable opportunities to grow their business."
When asked about what continues to inspire her in doing livestreams, Rina enthuses, "What I love about Shopee Live is that it's not just work; it's like hanging out with friends and having fun. While the income is undoubtedly rewarding, creating opportunities for others to thrive alongside me makes the journey even more enriching and fulfilling."
Shopee Live offers more opportunities for content creators to earn more and reach new audiences
Apart from sellers, aspiring content creators also have the opportunity to build their credibility and following at Shopee Live. Through partnerships with brands from the platform, content creators can reach a wider audience and gain a stronger online support system.
Among them was Edmar, a Shopee Idol who also regularly hosts streams on Shopee Live Style & Beauty Gabi-Gabi, where the campaign's attractive 70% off vouchers help drive his July orders up by more than five times compared to his typical daily numbers. He discovered his passion for live streaming after being inspired by other content creators in Shopee Live. "As an Overseas Filipino Worker (OFW), I had no knowledge of live streaming until I returned home. I'm grateful to have done it since it provided me with an additional source of income that helps me support my family."
Edmar emphasizes that his livestreams aren't just about selling, but about creating meaningful interactions with his audience.
Recognizing its potential, Edmar seamlessly integrated Shopee Live's features such as incorporating interactive polls and hosting exciting games to captivate his viewers. His remarkable success can also be attributed to the overwhelming support of his community, known as "Team Edmar," which draws a massive following of 150,000 users thanks to his streams. This sense of community also extends beyond his channel, as it helps them collaborate and uplift other livestreamers in competitions like Shopee Star Influencer. Edmar fondly recalls, "It was very memorable as I felt the teamwork with the viewers and the members."
Sellers and content creators like Rina and Edmar have experienced a paradigm shift with Shopee Live. The platform consistently empowers them by collaborating with fellow streamers and brand partners, leading to substantial growth in their ecosystem. Furthermore, Shopee's weekly collaboration with renowned personalities at Shopee Live Superstar draws in more viewers and provides an exceptional platform for more sellers and content creators to shine.
Want to start your live selling career? Here's how you can join Shopee Live and enjoy its benefits:
For sellers, simply tap "Live Streaming" in your Me Tab to host your first-ever live session.
For influencers, sign-up as Affiliates in Shopee's Ambassador Program. *Eligibility criteria apply.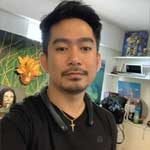 Josh Austria
Aside from being a businessman, Josh Austria has been working in PR and media industry for more more than a decade. From his years of experience as the Marketing and Advertising Head of Village Pipol Magazine, he has built strong relationships with creative people, brands, and organizations.