Massage Luxx Spa: Your Luxury and comfort in one place
Massage Luxx Spa is the newest trending luxury massage spa in the metro. It has recently relaunched their Valencia Hills branch in Quezon City last Sunday, June 11, 2023. The spa has fully-renovated interiors, facilities, and amenities completing the best massage spa experience.
Driven by the owners' mission to provide utmost luxury and comfort to their clients, the spa offers a wide array of services that clients can choose from. These include Traditional Hilot, Thai Massage, Sport Massage, Cupping Therapy, to Pre-natal and Post-natal massages. Their therapists are fully trained to provide the best massage spa services.
The Massage Luxx-Spa-Valencia main branch with 50 therapists and 28 room is fully designed with complete facilities and aminities. These are also dedicated for male clients with a luxurious 'lobby bar' that serves bar bites, mixed drinks and wines free of charge. The newly renovated 'wet area' also comes with a varsity shower. It is where clients can take showers with steam bath, jacuzzi and dry sauna.
EXTENSION BRANCH
It has an extension branch which is a few steps away from the main branch. It is dedicated for female clients and couples with a very cozy 'private area' that has a warm jacuzzi and dry sauna. Moreover, the ultimate couples promo is one of their bestsellers in the branch. It caters to all couples with free exclusive wet area access just for them. It's 30 minutes body scrub and 1 hour and 30 mins of Combination Massage: Swedish, Shiatsu and Thai.
One of the owners JV Cruz said that the Massage Luxx Spa was established at the peak of the global pandemic in 2021 with just 10 therapists and 11 beds. Today, the spa is also getting a lot of attention for tis quality service and clean amenities that the clients adored and loved.
"Since we started the business, the whole team really strived to achieved our goals. All the hurdles and sacrifices during the pandemic, Massage Luxx Spa managed to survive. Today, we thrive for success, and there is no turning back." Cruz said.
The owners are young entrepreneurs and are all hands-on with the business. They manage and oversee the operations, marketing and administrations professionally but with the right amount of fun and bliss.
SERVICES & RATES:
Massage Luxx Spa offers complete massage spa services ranging from Php. 899-Php. 2,000.
BUSINESS EXPANSION:
Considering the success of their joint business, the owners announced that an expansion is rolling out soon. Furthermore, they are currently building their flagship branch in Libis, Quezon City dubbed as their 'Biggest and most luxurious branch' covering a 1,000 sqm space. The Massage Luxx Spa-Libis branch will also cater 35 parking space, 32 beds, 2 private couples rooms with its own bathtub and showers, dry sauna, steam bath and a lap pool for male and female clients and a fully equipped BAR inside where clients can have some bar bites, mixed drinks and wines.
For booking and to learn more about Massage Luxx Spa, you may visit their official Facebook page: https://www.facebook.com/massageluxxspa.valenciahills or call them at 0917103.8896.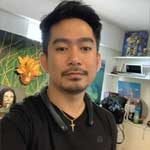 Josh Austria
Aside from being a businessman, Josh Austria has been working in PR and media industry for more more than a decade. From his years of experience as the Marketing and Advertising Head of Village Pipol Magazine, he has built strong relationships with creative people, brands, and organizations.