Gabay Isko Extends Heartfelt Gratitude for a Successful 3-Day Freshie Welcome Assembly 2023
In a whirlwind of camaraderie, learning, and excitement, Gabay Isko extends its warmest gratitude to all those who made the recently concluded 3-day Freshie Welcome Assembly 2023 an overwhelming success. This annual event is not only a celebration of new beginnings but also a testament to the strong spirit of unity and support that thrives within the university community.
The Freshie Welcome Assembly 2023, titled "ISKOming Home: UP Cutie No More", held last August 16 until August 18, marked the induction of the incoming freshmen, shiftees, and transferees into the vibrant tapestry of UP culture. This milestone event was carefully curated to provide these newcomers with a comprehensive introduction to university life, helping them navigate the exhilarating journey that lies ahead.
The heartwarming success of this assembly would not have been possible without the collective efforts and unwavering dedication of numerous individuals and groups.
Firstly, Gabay Isko would like to express its heartfelt appreciation to the Freshies themselves, who displayed their eagerness to engage, participate, and become an integral part of the university community was truly inspiring. Their presence, energy, and passion formed the cornerstone of this assembly.
The event's promotion would not have been as effective without the dedicated efforts of our media partners and partner organizations. Their coverage and promotion of the event ensured that the Freshie Welcome Assembly reached a wider audience, amplifying its impact and fostering a sense of unity among the entire UP community.
A heartfelt thank-you is also extended to the sponsors who generously supported the assembly, enabling the realization of various activities. These sponsors believed in the mission and vision of Gabay Isko and generously contributed to its realization. Their commitment to nurturing young minds and fostering a sense of community is deeply appreciated. It is their support that enabled Gabay Isko to provide an unforgettable experience to the freshies and participants.
The booths that dotted the venue during the onsite events added an extra layer of excitement. Special mention goes out to the various student organizations and sponsors who put up engaging booths. They provided the participants with a plethora of opportunities to explore and learn about different facets of campus life.
The assembly would not have been complete without the insightful and motivating speakers who shared their experiences, wisdom, and inspiration with the attendees. Their words resonated with the freshies, shiftees, and transferees, setting a positive tone for their journey ahead.
Lastly, the core team behind the assembly worked tirelessly to orchestrate the multitude of moving parts that make up such an event. Their dedication, passion, and meticulous planning ensured that everything ran seamlessly, allowing participants to fully immerse themselves in the experience.
Embodying the Vibrant Culture of UP
The event itself was a true testament to the values that UP stands for – inclusivity, diversity, honor, excellence, and solidarity. Moreover, the Freshie Welcome Assembly was not just a series of events; it was an experience that embraced and embodied the vibrant culture of UP.
As the academic year unfolds, the impact of these three days will undoubtedly be felt throughout the campus, as friendships are forged, knowledge is shared, and memories are created. The Freshie Welcome Assembly 2023 has set a remarkable precedent for what is yet to come, and its success will undoubtedly inspire future generations of students at the University of the Philippines.
For more FWA 2023 updates, upcoming projects, and other latest GABI content, follow Gabay Isko on their official social media pages.
Facebook: Gabay Isko
Twitter: @GabayIsko
Instagram: @gabay.isko
Tiktok: @gabay.isko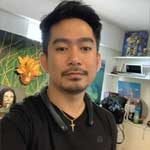 Josh Austria
Aside from being a businessman, Josh Austria has been working in PR and media industry for more more than a decade. From his years of experience as the Marketing and Advertising Head of Village Pipol Magazine, he has built strong relationships with creative people, brands, and organizations.