foodpanda Philippines junior sales executive Aaron Du and cluster head Ezra Espina with Fit Mart operations manager Retchie Santiago and supermarket manager Tessie Layog. foodpanda Philippines has partnered with FitMart, one of biggest and longest-running grocery chains in the region, to boost the offerings of grocery delivery service foodpanda shops.
foodpanda Philippines receives a huge boost to its grocery delivery service in Mindanao as it partners with Fit Mart, one of the biggest grocery chains in the southern part of the country.
With foodpanda shops, grocery items are conveniently categorized, orderly presented, and are just a few taps away from being delivered in the comfort and convenience of your home. The Fit Mart and foodpanda partnership serves as a major addition to the broad offerings of the on-demand food and goods delivery service. Now, foodpanda will be able to meet the grocery delivery needs of even more online shoppers.
"foodpanda is delighted that Fit Mart is now in foodpanda shops," says Ezra Espina, foodpanda Mindanao Cluster Head. "The partnership strengthens the shared mission of foodpanda, the country's on-demand food delivery service, and Fit Mart, one of the biggest grocery chains in the region, to deliver everyone's needs with quality service and offerings."
Fit Mart was introduced in 1980 as a simple shoe store, named after the everyday lingo "Fit" that was coined for every customer who deserved satisfaction. Since then, the business has grown to become a General Santos staple in grocery shopping, carrying a wide variety of everyday essentials and other items.
In fact, the partnership between foodpanda and Fit Mart reflects the commitment of foodpanda to having food and more delivered right in the safety and comfort of your doorsteps at home and workplaces. The tie-up also makes Fit Mart Gensan the first supermarket branch to be launched in foodpanda shops in Mindanao, with its many offerings now available on the user-friendly platform.
"We are hoping that this partnership will serve more people in General Santos City who rely on accessibility in terms of getting their essential needs," says Retchie Santiago, FitMart Gensan Operations Manager.
As foodpanda continues to grow and develop its offerings, say goodbye to the inconvenience of physical shopping and welcome the many rewarding experiences of grocery delivery with just a few taps and clicks.
To shop at Fit Mart through foodpanda, and to enjoy all the unmatched food and grocery delivery deals and promos of the on-demand food delivery service, download and order through the foodpanda app now at www.foodpanda.ph. Follow foodpanda's official social media pages on Facebook at facebook.com/foodpandaphilippines and Instagram at instagram.com/foodpanda_ph.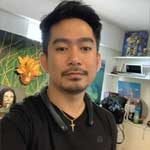 Josh Austria
Aside from being a businessman, Josh Austria has been working in PR and media industry for more more than a decade. From his years of experience as the Marketing and Advertising Head of Village Pipol Magazine, he has built strong relationships with creative people, brands, and organizations.