90s kids, this is our time! You can relive your favorite childhood memories. Especially, with the launch of inspi's '90s Space Jam 2 Collection on Shopee! Remember NBA basketball great Michael Jordan and his Looney Toon Squad in that awesome Space Jam movie? If you were born in the '80s, chances are you were one of those people lining up theaters to catch Michael and the Looney Toon Gang together on the big screen. While not a slam dunk in terms of movie critics, Space Jam delivers on fun and laughter.
Relive your favorite childhood memories with the launch of inspi's 90s Space Jam 2 collection on Shopee
Your classic Looney Tune Squad has come back on the court to play a part in your wardrobe story on this brand day sale on June 14! Time to choose your favorite flyer and snag them out your screen. Meanwhile, stocks last for a big discount of up to 50% off. Got excited? Wait, there's more! You can even get a chance to win up to 200K worth of prizes when you wear any of these awesome shirts. And, join their #InspiDanceChallenge now on TikTok. Don't forget to add to your cart. And, check out your Space Jam shirts on June 14, 2021, at Shopee Mall's inspi store!
Inspi has become a graphic go-to brand that sells affordable yet premium tops and bottoms. Keeping it simple yet stylish, inspi provides varieties of designs ranging from oversized shirts to your casual comfies and so much more! They also offer exclusive designs licensed from Disney and Warner Bros. bringing your favorite character to life.
What are you waiting for? Buy it now!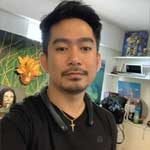 Josh Austria
Aside from being a businessman, Josh Austria has been working in PR and media industry for more more than a decade. From his years of experience as the Marketing and Advertising Head of Village Pipol Magazine, he has built strong relationships with creative people, brands, and organizations.