With almost no effort at all, pets manage to bring so much joy into our lives. They make us laugh, comfort us when we're sick or upset. They are always there for us no matter what.
The COVID situation might had an influence to the surge
Not everyone understands the bond between human and beast or even realizes how much pets do for their owners. But it seems many Filipinos know the value of taking care of pets, according to a recent study. Research says that we Filipinos have the highest interest in taking care of pets among our Southeast Asian neighbors.
According to the iPrice Group, there are direct correlations between the gravity of the pandemic and the demand for pets in the region. The company said that there's an 88 percent increase in interest for pets based on Google searches.
Meanwhile, Filipino's searches for pets went up by 118 percent compared to January to September 2019. It is the highest overall searches for pets, reaching almost 7M searches and nearly 4 times those in Vietnam. The study shows that Filipinos' searches for pets account for 53 percent of the whole region.
Singapore loosened its restrictions in 2021 compared to 2020 so the interest for pets was slightly decreased by 7 percent.
iPrice Research Group used keywords like "animals for adoption," "cats for adoption," "dogs for adoption," "small pets for adoption," "animals for sale," "cats for sale," "dogs for sale," and "small pets for sale" for this study.
Dog person or cat person?
The company also noted that Pinoys want to own dogs over five times more than cats. Allegedly, Filipinos' Google searches for dogs (either for sale or adoption) is 460 percent more than the searches for cats. At the end of the study iPrice emphasized,
"That said, it's important for people to keep their minds in check as the region still cycles between looser restrictions and lockdowns due to the unpredictable nature of the virus, even if this means spending time and money on a beloved pet."

See Also
Several studies in the past have found out that owning pets like cats and dogs can do a lot for our mental health. It may reduce stress, anxiety, depression, and loneliness. They can even improve one's cardiovascular health since they can be a great running companion.
If you're planning to get one, we highly recommend adopting lovable Aspins or Asong Pinoy. They are brave, compassionate, low-maintenance, and intelligent among other reasons.
What do you think?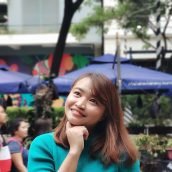 Queenie Lastra
Queenie Lasta got her bachelor's degree in Communications Research from UP Diliman. In her free time, she likes to read thriller novels, psychology books, and mangas. She believes in the importance of grit, hard work, and passion to become a great writer in the future.