It's been almost a decade since the debut of IU as a solo singer, and she's been at the top of the industry for most of that career. Why? She's an incredibly talented singer, songwriter, and actor. Aside from her unique and angelic voice, IU makes meaningful music that appeals to a wide demographic. She recently launched Lilac, her first album after four years of hiatus.
IU doesn't disappoint with her latest album Lilac after 4 years of hiatus
No wonder a lot of IU's fans are patiently waiting for her return and new album. IU did not disappoint them as she launched her album called "Lilac", along with a music video for the lead single. Her last album before this was Palette and she released it around 2017. So far, Lilac is the singer's fifth studio album and it features ten tracks.
IU, whose real name is Lee Ji-Eun, penned the lyrics to all the tracks on the album. One of the songs, "Revolving Song," was co-written by and features Korean R&B singer Dean, while another was co-written by Lee Chan-hyuk of the K-pop duo Akdong Musician.
Moreover, Lilac has two singles, one that shares the same name as the album and the other is called "Coin". The latter's music video is going to be out on Friday. In the music video of Lilac, you can see the Hallyu star partying on a train. Also, IU had combat stunts with several men in the second verse while there's an animation on the bridge part.
Donating to charity institutions
Fans took to social media to celebrate the release of Lilac and made the #LILACHasBloomed trend on Twitter Philippines. The Kpop singer also had an amazing way to celebrate her album launch. She made a 100 million won donation to two non-profit organizations under the name IUAENA, a combination of her name and her official fan club (UAENA).
Aside from that, IU's agency announced that she donated 50 million won to Linker. It's an organization that supports single-parent families. She also gave 50 million won to Snail of Love which is an organization that provides hearing aids and cochlear implants to those in need.
IU deserves all the support from her fans all over the world. This is not only because of her awesome skills in singing but also she has a generous heart.
Keep shining IU!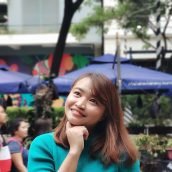 Queenie Lastra
Queenie Lasta got her bachelor's degree in Communications Research from UP Diliman. In her free time, she likes to read thriller novels, psychology books, and mangas. She believes in the importance of grit, hard work, and passion to become a great writer in the future.