DCEU's 'Black Adam' movie is taking form with Dwayne "The Rock" Johnson leading the cast
The DC Extended Universe's Golden Age is afoot. Several movies (like The Flash) are slated for release in the next couple of years. One of these movies is Black Adam. The DCEU's going nowhere but forward.
---
WHO IS BLACK ADAM?
Black Adam (or Prince Teth-Adam of Kahndaq) is a supervillain and eventual anti-hero. He comes from 1200 B.C. Egypt, and he's the son of Ramses the Pharaoh. His abilities were given by the same Wizard who gave Billy Batson his powers as the new Shazam. Instead of gaining the Wizard's exact powers, Teth-Adam was somehow bestowed with the power of six Egyptian gods as a result. Although, Teth-Adam still needs to say "Shazam" to turn into Black Adam.
WHAT'S HIS POWERS?
Supposedly the Wizard's predecessor, Black Adam virtually has the same power as Shazam. Whereas Shazam get his juices from six Greco-Roman deities, Black Adam is backed by six Egyptian gods.
Shu's stamina
Black Adam is immortal, and he's invulnerable to most extreme physical assaults. Additionally, he doesn't need food, water, or air to survive.
Heru's swiftness
Although not as fast as the Flash, Black Adam can run and fly ten times the speed of sound on Earth. On the other hand, he can zip through space in light speed.
Amon's strength
He' considered the strongest metahuman on Earth. He isn't Superman level, but he can punch through solid steel as well as lift massive objects easily.
Zehuti's wisdom
With superhuman knowledge at his disposal, he can recall thousands of years' worth of info — even if it isn't his. He's an omnilingual and a clairvoyant.
Aton's power
With his electrokinesis, he can summon lightning at will and create deadly and blinding attacks.
Mehen's courage
He's granted superhuman willpower. This makes him even fiercer in combat. Consequently, he becomes less susceptible to mental attacks.
BLACK ADAM: THE MOVIE
Not much is known about the movie's premise until now. However, it's most likely an origin movie and a prequel to 2019's Shazam! Although, reports suggest that the Justice Society of America will have a role in the movie. The JSA predates the Justice League, and they were established during the Golden Age of Comics in the 1940s. Most of the Justice League's founding members were part of the JLA.
For the movie, it appears that the JLA will showcase four members. How they interact with Black Adam and why these four heroes specifically are still up for debate. But let's get to meet the cast first.
Dwayne "The Rock" Johnson as BLACK ADAM
Courtesy of Dwayne Johnson's YouTube channel
Courtesy of Warner Bros.
Dwayne Johnson is the titular supervillain-slash-antihero.
Aldis Hodge as HAWKMAN

Courtesy of Paramount Home Entertainment's "Leverage" series
Courtesy of Warner Bros.
Aldis Hodge is the ancient Egyptian, Khufu, who'll be reincarnated as Carter Hall a.k.a Hawkman.
Noah Centineo as ATOM SMASHER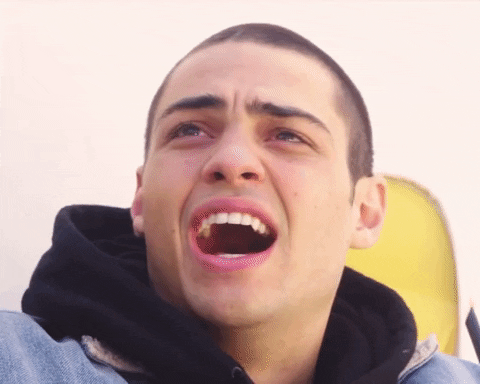 Courtesy of Harper's Bazaar
Courtesy of Warner Bros.
Noah Centineo is Albert Rothstein. He's a metahuman with superhuman strength. He can to grow up to 60 feet with no problem.
Quintessa Swindell as CYCLONE
Courtesy of Netflix's "Trinkets" series
Courtesy of DC Comics
Quintessa Swindell will portray Maxine Hunkel. As Cyclone, she can manipulate wind current. In addition, she can control sound waves to a certain degree.
Pierce Brosnan as DOCTOR FATE
Courtesy of Lionsgate Premiere's "Urge" movie
Courtesy of Warner Bros.
Pierce Brosnan will play Kent Nelson a.k.a Doctor Fate. He's one of the members who founded the JSA. On the other hand, he possesses an infinite control over magic.
---
Black Adam's principal photography begins this April. For now, it's set to release on December 22, 2021.
For movie, series, and trailer updates, check out more of the author's works here.
All GIFs used in this article were made from giphy.com. The featured image is courtesy of Warner Bros. 
Lord Harvey Monteroso
Having graduated from Xavier University-Ateneo de Cagayan with a Bachelor of Science degree in Psychology, Lord Harvey Monteroso doesn't shy away from using words to create visual images when he writes. He also makes sure to add humor with his in-depth analyses when writing movie/trailer/tv series/music video/song reactions and reviews.