Have a Java-Cool Holidays with Seattle's Best Coffee's Festive Javakula Collection
Holiday season is in full swing, and at this time of year, having a cup of your favorite cold drink is a perfect idea. And Seattle's Best Coffee is already getting us in the festive mood as it highlights the well-loved Javakula beverage, this time coming up with the Premium Festive Javakula Collection featuring flavors that will make you feel like Christmas is in every cup.
Available in all Seattle's Best Coffee stores nationwide, the holiday collection delights us with the comeback of the crowd favorite, Chocolate Lush Javakula made with Reese's, together with two new festive variants: the Cinnamon Dolce Javakula, and the French Vanilla Javakula.
Javakula Collection Delights
First introduced in 2021, the Chocolate Lush Javakula made with Reese's is back by popular demand! Now, customers can once again indulge in this espresso-based iced blended beverage that mixes the wonderful flavors of chocolate and nuts thanks to its highlight ingredient: Reese's peanut butter chocolate. It's made even more indulgent as it is topped with chocolate whipped cream and Reese's peanut butter cup chunks.
Christmas is not complete without the taste and smell of cinnamon. Seattle's Best Coffee incorporates this nostalgic flavor into the Cinnamon Dolce Javakula. So enjoy a sip of this ice blended beverage with rich cinnamon flavor blended with espresso, and made even more special with caramel, and dark chocolate sauce on top of chocolate whipped cream.
Finally, you can treat yourself with the enticingly sweet and decadent flavor of the French Vanilla Javakula which combines all the ingredients many of us love: French vanilla, espresso, and white chocolate. Each cup will give you that extra rich flavor bringing the holiday close to your heart. Definitely a must try!
So stay cool with these festive flavors from the Premium Festive Javakula Collection available for dine-in, take-out, pick-up, and delivery through Facebook Messenger, Grabfood & Foodpanda.
To know more about Seattle Best Coffee's latest offerings and updates, follow their social media pages on Facebook (@seattlesbestcoffeephilippines) and Instagram (@seattlesbestph).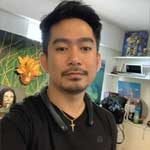 Josh Austria
Aside from being a businessman, Josh Austria has been working in PR and media industry for more more than a decade. From his years of experience as the Marketing and Advertising Head of Village Pipol Magazine, he has built strong relationships with creative people, brands, and organizations.