Christmas Season being around the corner and everyone locked down in the confines of their homes have left all desperate for a change of atmosphere. 
During the peak of the pandemic, we tried to go to our go-to place Tagaytay just to refresh and rejuvenate our senses.  
With all the government-imposed safety protocols, one has to ensure safety with everything at the top of all traveler's priorities.  
But having to stay inside a confined space like your car, one should also put this on the to-do list, ensuring your vehicle is clean especially considering that the air within is circulating within the cabin thus making the cabin the perfect location to transmit unwanted disease.
During these times, when health is a top priority, we must make sure we and our passengers feel safe and secure on the road.
Whether you're traveling to work or bringing passengers from one place to another, stay protected with Sakura's Antiviral Cabin Filters! It's a triple-layer filtration system, protects you and your passengers from harmful particles, allergens, bacteria, and viruses!
Pagdating sa Proteksuon, #SiguradoKaSaSakura
Product Details:
1. Bio-guard layer: Protects against viruses, germs, allergens, bacteria, or fungi from entering the cabin of the vehicle. It also removes any of them that are already airborne in the vehicle before installation of the Sakura Bio-Guard.
2. Carbon Layer: Removes unpleasant odors and reduces impact of harmful exhaust gases.
3. Protective Layer: Eliminates microscopic particles and pollen.
Let nothing else in but clean air with Sakura Filter's new line of Anti-Virus filters.
It is now up to 30% off on Shopee!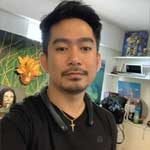 Josh Austria
Aside from being a businessman, Josh Austria has been working in PR and media industry for more more than a decade. From his years of experience as the Marketing and Advertising Head of Village Pipol Magazine, he has built strong relationships with creative people, brands, and organizations.