Best E-Bikes to consider this pandemic that can help lessen the use of public transportation
This pandemic made it hard for commuters to just go and ride public transportation. They may not know the dangers lurking on the surfaces and railings of the vehicle. Also, they are also rarely available because of the never-ending quarantine. That's why many consider having their own mode of transportation.
ProductNation has compiled a list of e-bikes that you can use to help the country by lowering the risk of you contracting the virus and ditching public transpo.
Well, so at least we can help the Philippines and do something little. Not like someone out there just cussing and complaining like a man-child.
Dynatronz T20 Electric Bike
This e-bike has a top speed of 50 km/h and a maximum load of 150 kg. It weighs 26kg and measures 160cmx60cmx105cm. For easy cleaning, it has a detachable battery and an LCD. Lastly, it is equipped with a 500W48V brushless motor and 20" pneumatic fat tires.
It has a futuristic design—a real eye-catcher. It has exceptional performance, is extremely fast, and maintains perfect balance thanks to its large tires. The ride on this e-bike is smooth and requires no effort from the riders.
Cheetah 29″
This e-bike has 48V672WH LG Battery cells. An E-Velo is equipped with a 1000W motor, a 45km/h speed restriction, and a coil fork suspension with lockout. A Wanda 27.5"x1.95" tire and an E-Velo 620mm handlebar are also included.
This is one of the best-performing e-bikes on the market. Known as a class-leading balance of decreased resistance and an E-Velo 1000W hub motor for quick take-off from a standstill. This e-bike is ideal for a variety of conditions, particularly for tall riders.
Ranger All-Terrain Electric Bike
It can handle any terrain with minimal effort. This e-bike stands out when it comes to riding experience because it is composed of high-quality materials and is also long-lasting.
Familia
A 500W brushless motor, 48V20AH battery, front and rear drum brakes, an aluminum wheel, and a 3.0-8 tubeless tire round out the features. With a top speed of 40 kilometers per hour, this e-bike is ideal for family bonding.
With this list of e-bikes, what are you consider buying? Well, I'm sure the environment will be happy with this kind of effort. But also, pls don't forget to wear your mask while riding these. I see a lot of people who don't, so keep that in mind.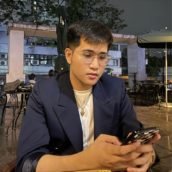 Raphael Garcia
Raphael is a person born between the generations of Millenial and Gen Z. He was produced by Cavite State University (Main Campus) with a bachelor's degree in Political Science. The lad has a fresh take on things, but can still stay true to his roots. He writes anything in Pop Culture as long as it suits his taste (if it doesn't, it's for work). He loves to wander around the cosmos and comes back with a story to publish.