In its very core, Voltes V is a space opera that heavily features Japan's early penchant for fighting robots and giant monsters. The 40-episode anime originally ran from the 4th of June 1977 to the 25th of March 1978.
The second anime for Toei Company's Robot Romance Trilogy, Voltes V's story tackles heroism with just cause. It also highlights the fight against tyranny and oppression. All with global-scale battles and melodrama that bring electromagnetic shockwaves to its viewers!
Courtesy of GMA Network
VOLTES V'S LEGACY
Story-wise, Voltes V's mythos does sound like it lends well to a Filipino interpretation. It's correct that the Philippine entertainment industry has never produced a full-scale mecha TV series yet, but we do have an array of soap operas that feature solid and bankable stories.
Moreover, with the pool of graphics and animation artists in the country, well-paid and less time-crunched projects can visually stand out now too.
If you mix awesome special effects, a well-written script, good direction, and a superb cast, Voltes V: Legacy could be a massive hit.
Courtesy of GMA Network
The show has unmistakably become a pop icon and garnered a loyal fanbase throughout the decades. It's a timeless tale that piqued Filipino interests during the time when the country was in political turmoil. With the current global unrest, Voltes V: Legacy seems to come at a time when everyone could need another good team hero story.
Courtesy of GMA Network
LET'S VOLT IN
Voltes V: Legacy's teaser trailer left us in awe. However, the resounding question now is: can the live-action version live up to the Voltes V legacy? Will the show be as good as the trailer? We definitely hope so!
While we wait for more details about GMA's upcoming show, we've gathered 5 things we know about it so far.
1. Voltes V: Legacy will be produced by the Kapuso network and will be directed by Mark A. Reyes.
Resident GMA director, Mark A. Reyes has helmed so many high-rating TV series and movies throughout his career. It comes to no surprise that Voltes V: Legacy falls into his tenured hands.
From Mulawin to Encantadia and Moments of Love to Resiklo, Direk Mark knows how to balance romance with genres like fantasy and sci-fi. His experience in working with an ensemble cast for stories that have interwoven plotlines will be an asset for Voltes V: Legacy.
2. Suzette Doctolero will be the head writer for Voltes V: Legacy.
If it's world-building and characterization you're after, writer Suzette Doctolero is the best person to do it. Hands down. As a matter of fact, she's created several industry disruptors. A few of which would be Mulawin, Encantadia, My Husband's Lover, Rich Man's Daughter, Indio, and Amaya.
Apart from those, she's written so many of GMA Network's hits that we can be at peace knowing she'll work on building the Voltes V mythos. As a fan of the anime herself, Doctolero will be the best person to help expand the story. She's adept in breathing life to stories from cultures we already know and cultures straight out of folklore.
3. Everything is goes through Toei Company, Inc. approval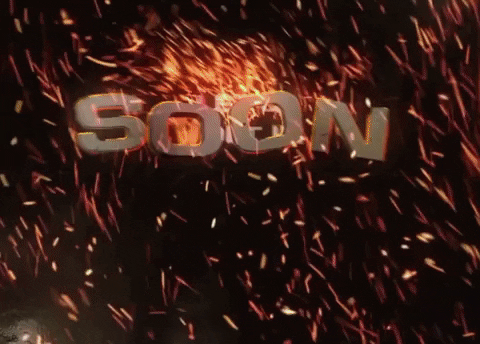 Telesuccess Productions initially had the rights to air a dubbed version of Voltes V on GMA back in the 70s. Now, it seems that the agreement has extended to an actual adaptation license. It's also been noted that Direk Mark and GMA has been working on the project under Toei Company's supervision for 6 years now. That said, everything that we'll see and have seen so far went through Toei's approval. How the showrunners plan to expand the story from the Boazanian nation's history have also been green lit.
Courtesy of GMA Network
For the show's visual effects, GMA and their video graphics department have partnered with the post-production company Riot Inc. It's the same firm that did the online editing and VFX work for the recent internet-breaker ads from RC Cola. It seems that this partnership is paying off as the teaser trailer showed off some slick visuals.
4. We've already seen who plays Steve Armstrong, but we just don't know who it is yet.
Courtesy of GMA Network
Apart for how the show itself would end up, who the cast is has left us on the tips of our toes. Much to our glee, we've already seen one official cast member from the teaser trailer. From the glimpses he's appeared on, we can find Voltes V's main pilot Steve Armstrong (Steve Go? Steve Lakasbraso??) spearheading against the Boazanian fleets. Unfortunately, we don't see the actor's full face. As if the neat special effects weren't enough reason for us to get excited and start talking.
Will GMA opt for artists who have already proven their skills in action and drama? Will they go with the opposite route and cast relative newcomers to pilot the show? Or maybe yet, does GMA have plans to drop a bomb and surprise us with the best casting everrr? Because seriously. A pilot named Steve???
Volteeeeeeeeeeees Five
5. A YouTuber commented about his hopes for Voltes V: Legacy. And GMA liked it.
The teaser has definitely did its job. People got teased and started whipping out theories and expectations like ultra electromagnetic tops. YouTuber Rugene Ramos left a comment on GMA's video. Like everyone else, he hopes that the show would air one or two episodes a week so that the story and editing won't be compromised. Quality over quantity, per se.
Moreover, it seems a lot of people had similar sentiments. His comment has now 2.5 thousand likes. The highlight is that GMA themselves reacted on that particular — a heart. This may or may not mean anything, but it's still a sign that the network reads what the audience are saying.
Spreading out the series once or twice a week could dramatically improve the production. Just imagine. There's ample time to edit and revise the script; the special effects team will get days instead of hours to perfect scenes; the cast and crew won't be overworked; and most importantly, quality can be assured.
---
A release date nor any official news about the casting hasn't been announced yet. There are talks backstage that say it'll air during the 1st quarter of 2022. If so, the showrunner would have poured 7 years into making this anticipated show. This much time and preparation could be a good sign for Voltes V: Legacy.
It's stuff like this that we want to succeed because it's so close to our collective hearts. On the other hand, it's also the same reason why we're so skeptic about its outcome. A property that brings so much nostalgia is a two-way street, and the showrunners know this for sure.
All eyes are on GMA Network now. What we can do now is patiently wait. Right, Steve?
Courtesy of GMA Network
---
For movie, series, and trailer updates, you can check out more of the author's works here.
All GIFs used in this article were made from giphy.com, with clips taken from the Voltes V: Legacy teaser trailer.
The featured image is courtesy of GMA Network.