Ed Sheeran gears up for his new single 'Eyes Closed' to be released on March 24
Renowned Popstar Ed Sheeran known for his big hits Shape Of You, Perfect, and Supermarket Flowers, to name a few, will be releasing his comeback single next week.
In an announcement, Ed stated that his new song Eyes Closed will be released on March 24.
He said,
"This song is about losing someone, feeling like every time you go out I expect to just bump into them, and everything just reminds me of them and things you did together."
"You sorta have to take yourself out of reality sometimes to numb the pain of loss, but certain things just bring you right back into it. Blue was Jamals colour, but now is all I feel. And I guess music helps heal, so I'm dancing with my eyes closed to try get through it," he added.
Earlier, Ed revealed that his latest album "-", pronounced as subtract, will drop on May 5. H shared how he has been working on the album for 10 years. 
So far, he has released 5 albums namely, +, pronounced as plus, in 2011, x, pronounced as multiply, in 2014, ÷, pronounced as divide, in 2017, No. 6 Collaborations Project in 2019, and = in 2021.
Winning 4 Grammys, including Song of the Year and Best Pop Solo Performance for his hit Thinking Out Loud in 2016, Ed truly made a name for himself in the industry as a balladeer who has made some of the best love songs we have seen in the last decade.
In addition, Ed Sheeran won Best Pop Solo Performance for his song Shape of You in 2018 and Best Pop Vocal Album for his third album. He has collaborated with other notable names in the industry including Taylor Swift, Camila Cabello, Cardi B, and of course, Beyonce.
So, Sheerios (his fandom name), what do you think about this? Thoughts? Of course, you're excited. I won't ask that. Sound off in the comments below.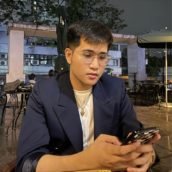 Raphael Garcia
Raphael is a person born between the generations of Millenial and Gen Z. He was produced by Cavite State University (Main Campus) with a bachelor's degree in Political Science. The lad has a fresh take on things, but can still stay true to his roots. He writes anything in Pop Culture as long as it suits his taste (if it doesn't, it's for work). He loves to wander around the cosmos and comes back with a story to publish.